For most couples getting married, choosing bridesmaids and groomsmen is one of the best and most exciting parts of the wedding planning process. It provides the perfect opportunity to honor those who are the closest to you.
But after deciding who will be in the wedding party, many couples find themselves facing a lot of questions that they weren't expecting. Tricky questions.
Here are some of the most common questions about bridesmaids and groomsmen, and our advice.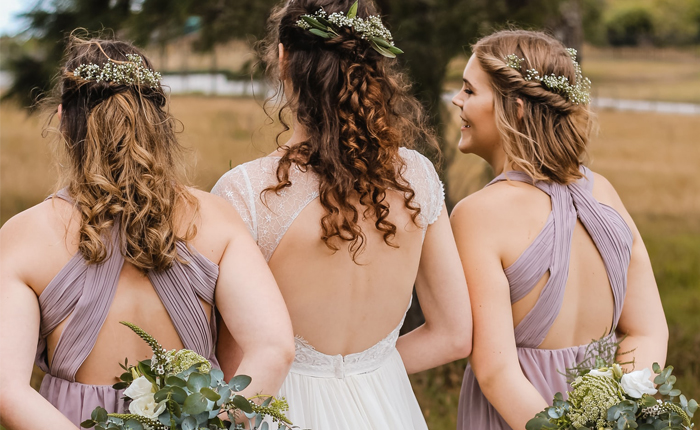 Do We Have To Have The Same Amount Of Bridesmaids And Groomsmen?
Absolutely not. If you have an uneven ratio of bridesmaids to groomsmen or vice versa, you just need to get a little creative (or get advice from your wedding planner). For example, a groomsman can link arms with two bridesmaids, or you can just have the wedding party walk down the aisle single-file. The main thing is to invite members to the wedding party whose presence to you is meaningful. Don't feel the need to invite random people just so the numbers match up. No one should be that OCD!
What Does A Bridesmaid Or Groomsman Need To Know?
Before someone agrees to be a member the wedding party, they should be informed on a few things, including the ceremony and reception venues, the wedding date, and how much it may cost them (considering attire, travel, accommodation, party expenses, hair and makeup, etc.). This information is very important for them to know so that they can make a realistic decision.
You should also be up front with them about how involved they'll need to be with things such as planning, wedding events, and rehearsals.
If someone has to decline for any reason, try not to be offended, and instead respect the fact that he or she was honest with you. Some people simply can't afford to be a bridesmaid or groomsman, or they can't take time off of work to travel.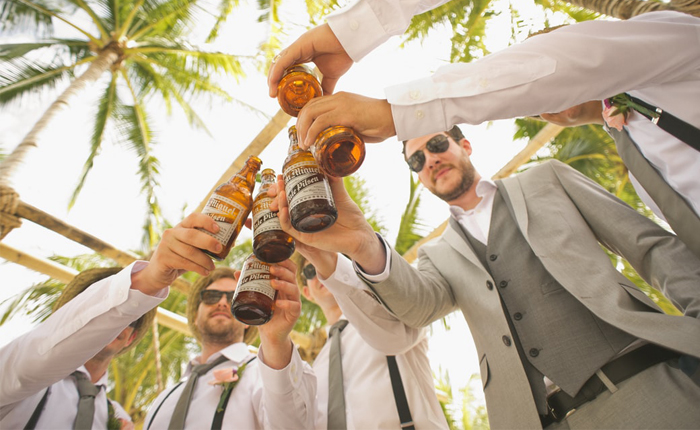 I'm Not Particularly Close With My Future Sister-In-Law/Brother-In-Law. Do I Have To Make Them A Bridemaid/Groomsman?
This one can be sensitive, and the answer will most likely come down to how important it is to you and your fiancé(e).
If you're not especially close to him/her, you may not want them to be at the important events such as the bachelor/bachelorette party. However, this person is about to be your new family, and you don't want to hurt their feelings.
If you get along pretty well — even if you're not super close — it may be smart to simply include them in the wedding party. If you just don't want to, though, perhaps he or she can have a different part in the wedding, such as performing a reading or a song. You may also consider making him or her an honorary bridesmaid/groomsman.
Do My Bridesmaids And Groomsmen Get Plus Ones?
For those bridesmaids and groomsmen who are single, you should definitely give them a plus one (and those who are married should obviously be allowed to bring their spouse). It's not required for the single wedding party members to get a plus one, but it's a considerate gesture.
I Have More Than One Sister. How Do I Choose Which One Should Be My Maid Of Honor?
One obvious option for this dilemma is to simply select a friend to be the maid of honor instead of a sister. However, if you find yourself having to choose a sister for whatever reason, this might help:
If one of your sisters is married, technically she should be the matron of honor, which will free up another sister to be the maid of honor. The two of them can divide up the responsibilities and have equal honors.
If you have multiple sisters and none of them are married, and you truly cannot decide, consider making it fun. Hold a "Bride Trivia" contest for them, and whoever wins gets to be your maid of honor. Or put all of their names in a hat and pull one out. Or draw straws. Or simply discuss it as a group and decide amongst yourselves. There are plenty of ways to choose a sister without offending the others. Just make sure it's fair.
Can I Control My Bridesmaids' Hair And Makeup?
Our advice is to not become a bridezilla over your bridesmaids' look. Sure, you can guide them a little, but know the boundaries.
For example, it's okay if you want all of them to wear their hair up. It's not okay for you to ask them to all dye their hair the same color.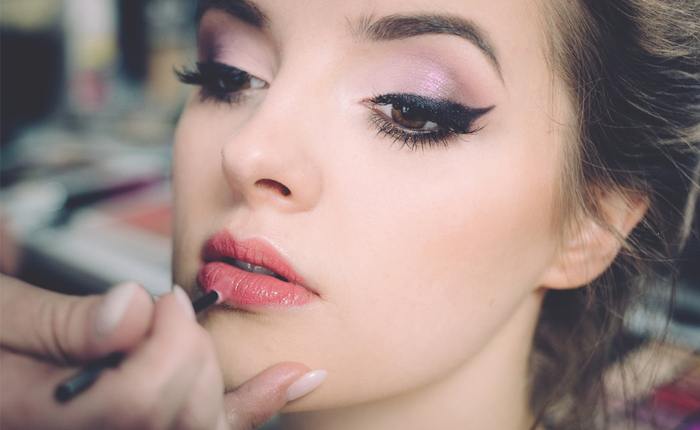 It's okay to ask them to wear similar makeup tones. It's not okay to make them buy a specific high-end brand of lipstick.
And no matter what, handle every request for their appearance graciously.
Can I Have Male Bridesmaids And Female Groomsmen?
But of course! Many couples are having mixed bridal parties now. "Bridesmen" and "groomsmaids" are becoming more and more popular these days, and even have their own attire.
Sure, there will be people who think it's weird, but who cares? It's your wedding. It's all about who you want to be by your side on your wedding day.
Has this list helped you? We hope so. Good luck, and if you're currently looking for a beautifulwedding reception venue in Las Vegas, consider Fabrizio Banquet Hall!