A Glamorous Wedding Venue In Las Vegas
Celebrate your special day at our luxurious and spacious wedding venue in Las Vegas. Our elegant wedding venue features the perfect atmosphere and layout to accommodate up to 320 guests, providing a stunning background for your big day. Indulge in a delectable wedding catering menu while receiving unrivaled service from our attentive staff.
With a spacious foyer for a spectacular cocktail hour and an entertainment stage, our modern wedding venue is the ideal setting for your special day. Dance the night away on our large dance floor surrounded by decorative and top-tier LED lighting. With all the wedding necessities you may need, Fabrizio is the ideal venue for your perfect wedding.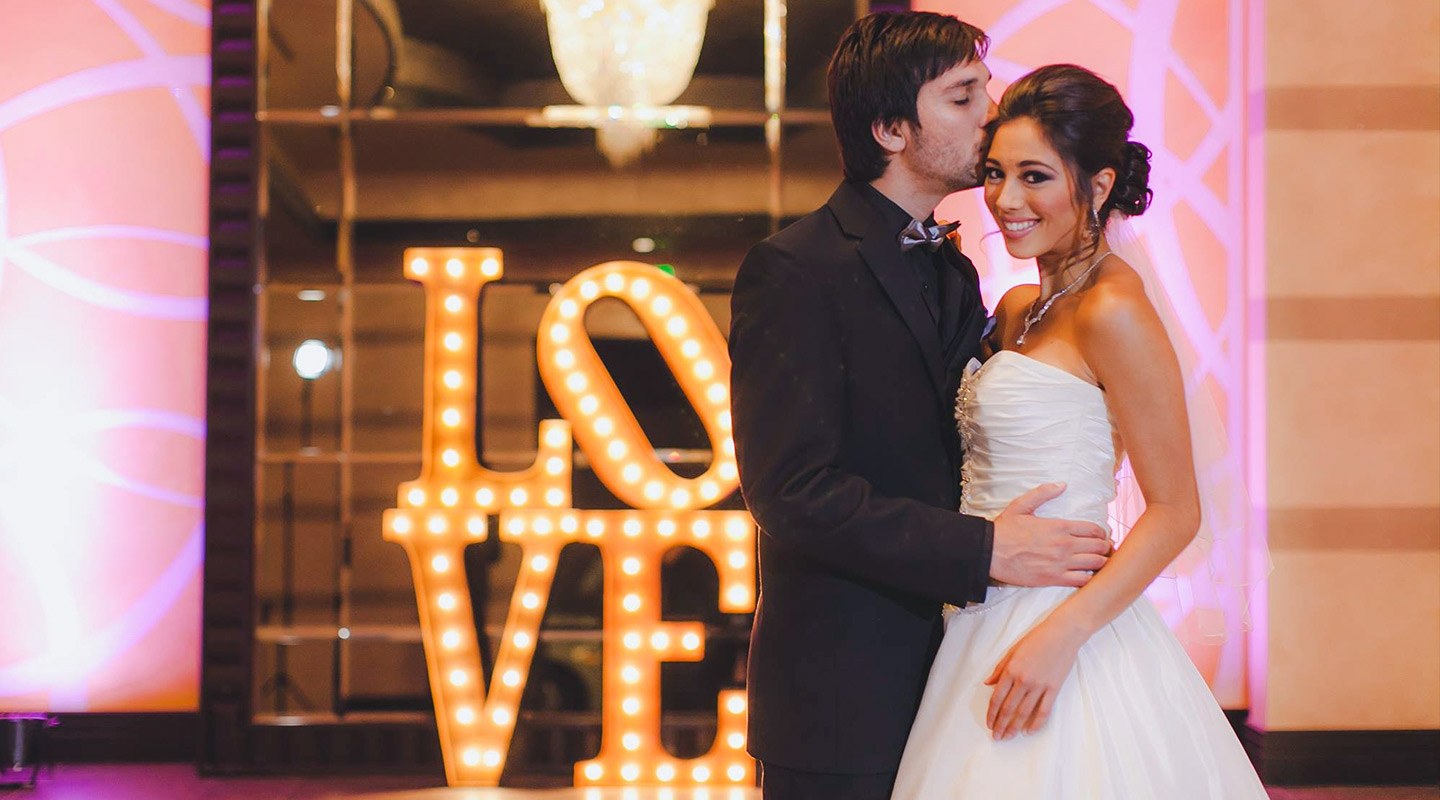 Our Romantic Wedding Reception Venue In Las Vegas
Our magnificent wedding reception venue in Las Vegas will set the tone for a magical wedding day. Fabrizio is the ideal venue for you and your guests to come together and celebrate as you spend time together talking, dining, and dancing the night away.
You will be overjoyed that you chose Fabrizio Banquet Hall for your wedding reception because of our attention to detail, delicious cuisine, top-tier service, and romantic atmosphere.
Notable Amenities Available To You
Our wedding hall in Las Vegas offers an array of notable amenities, all of which are available to you.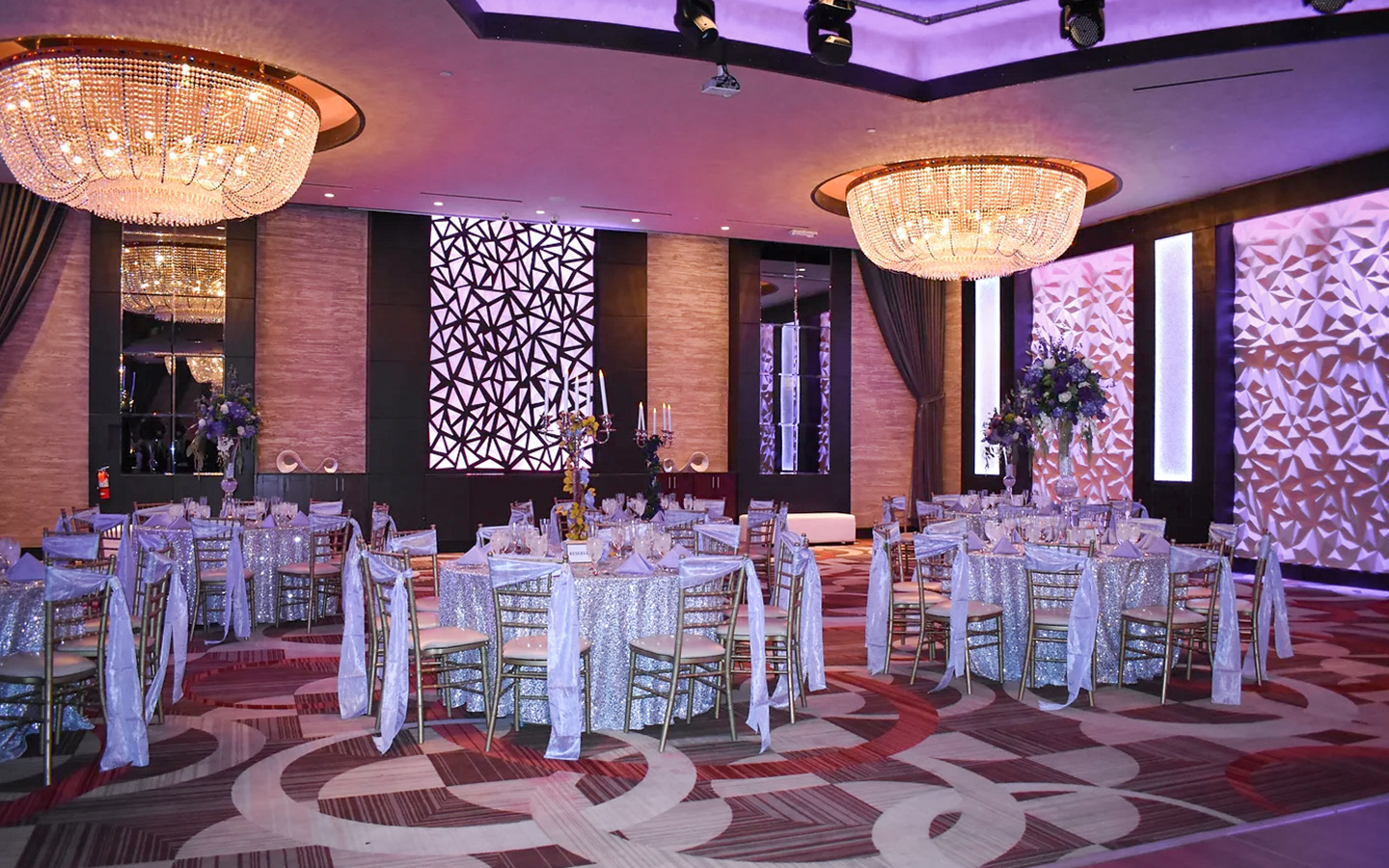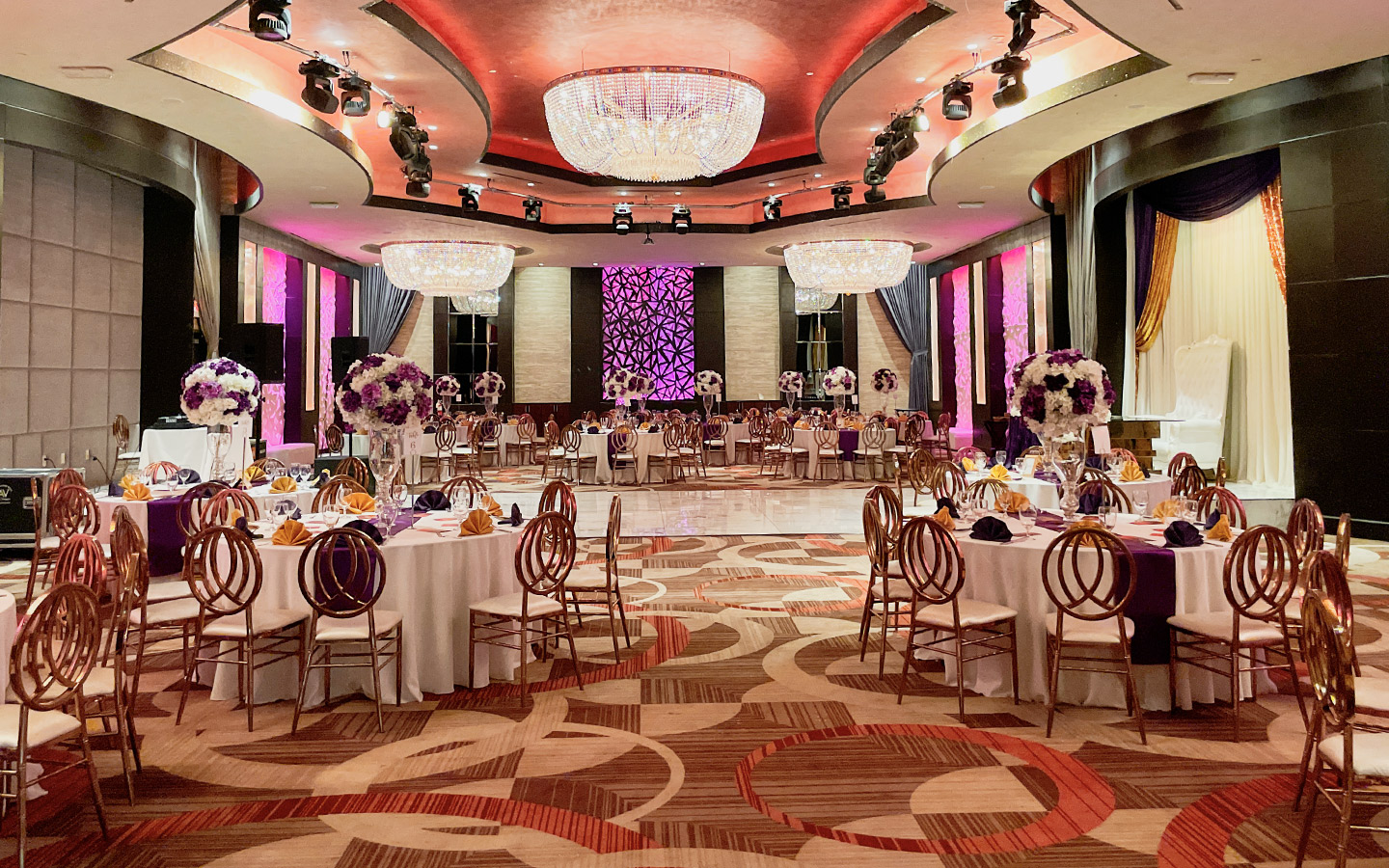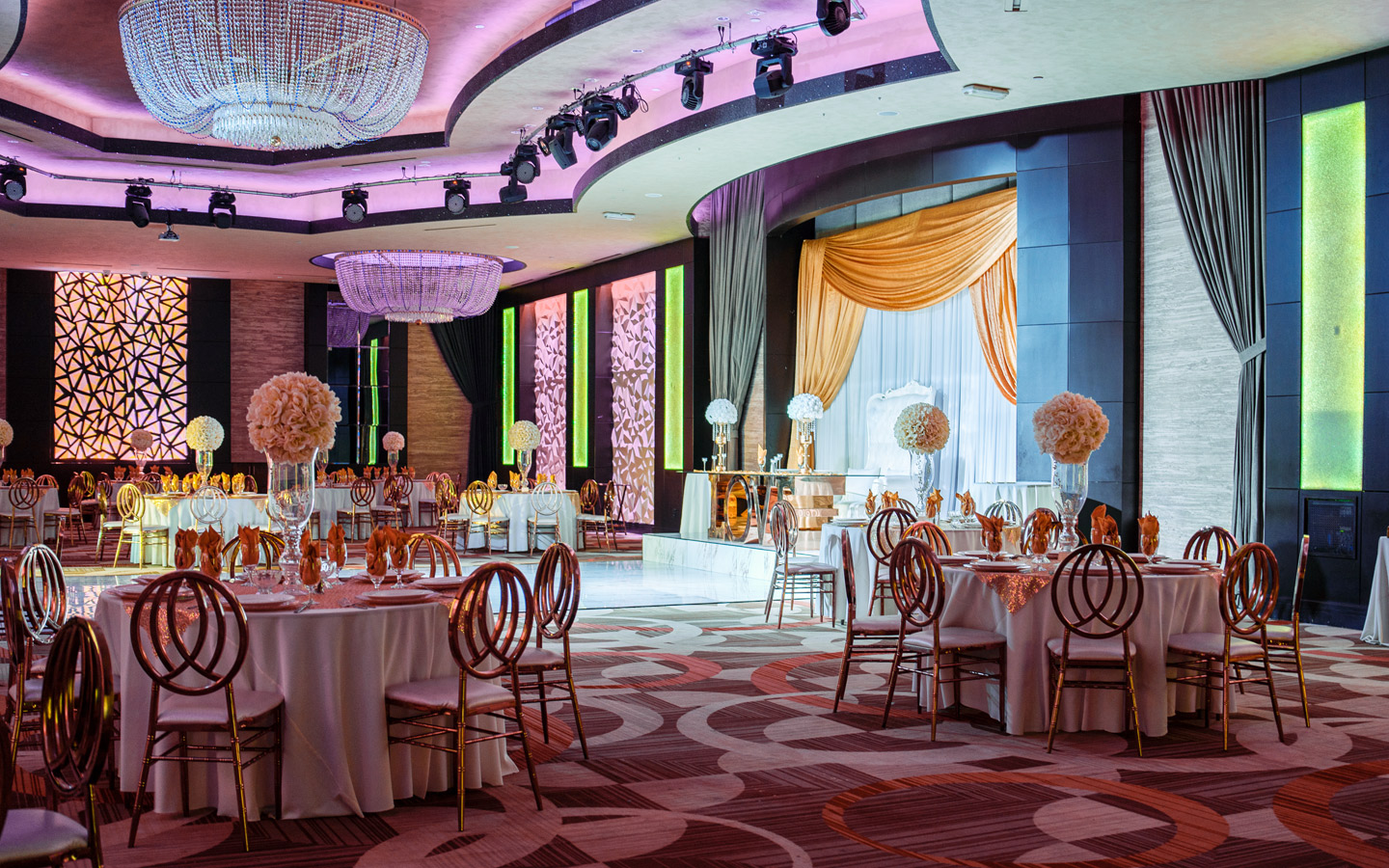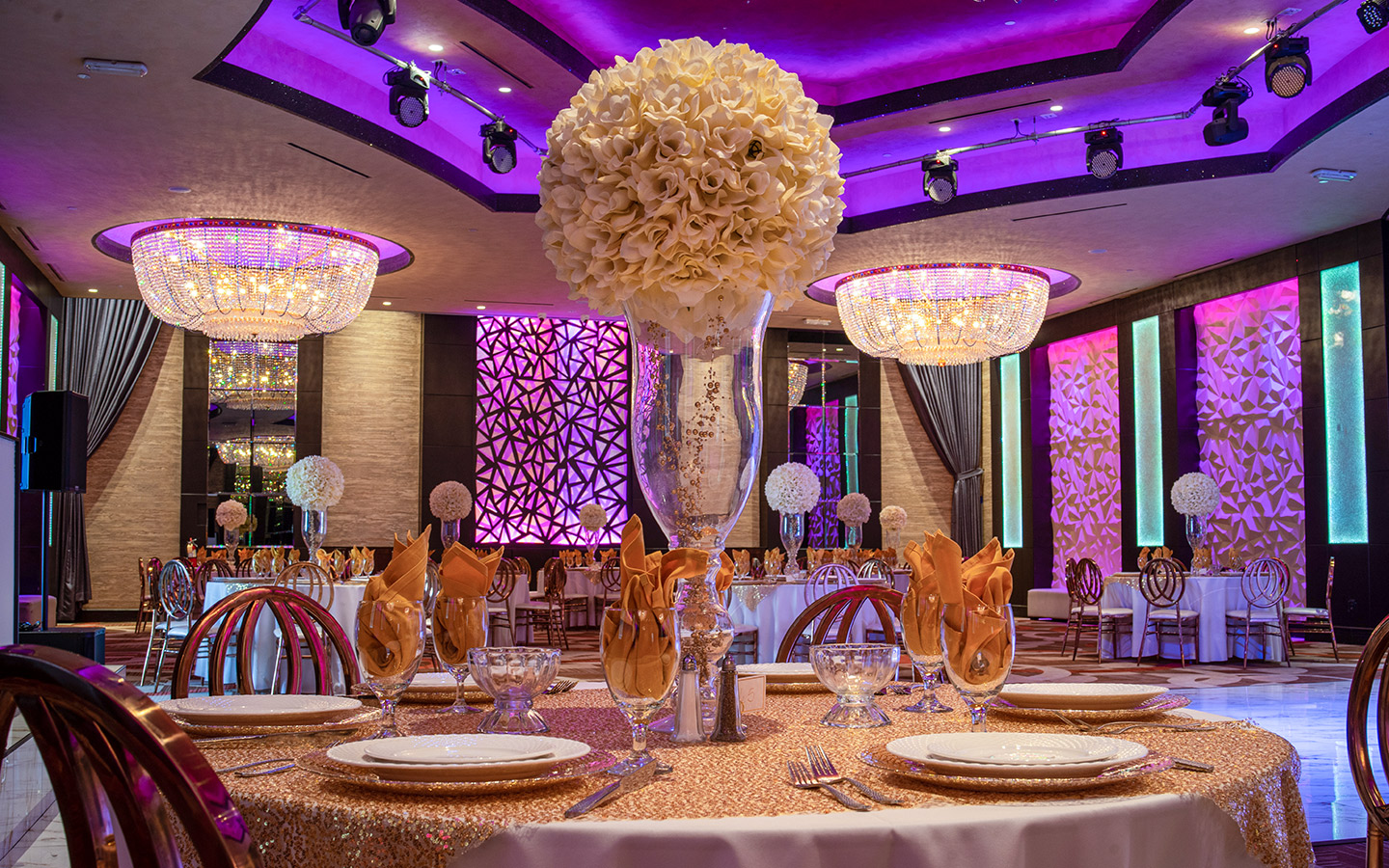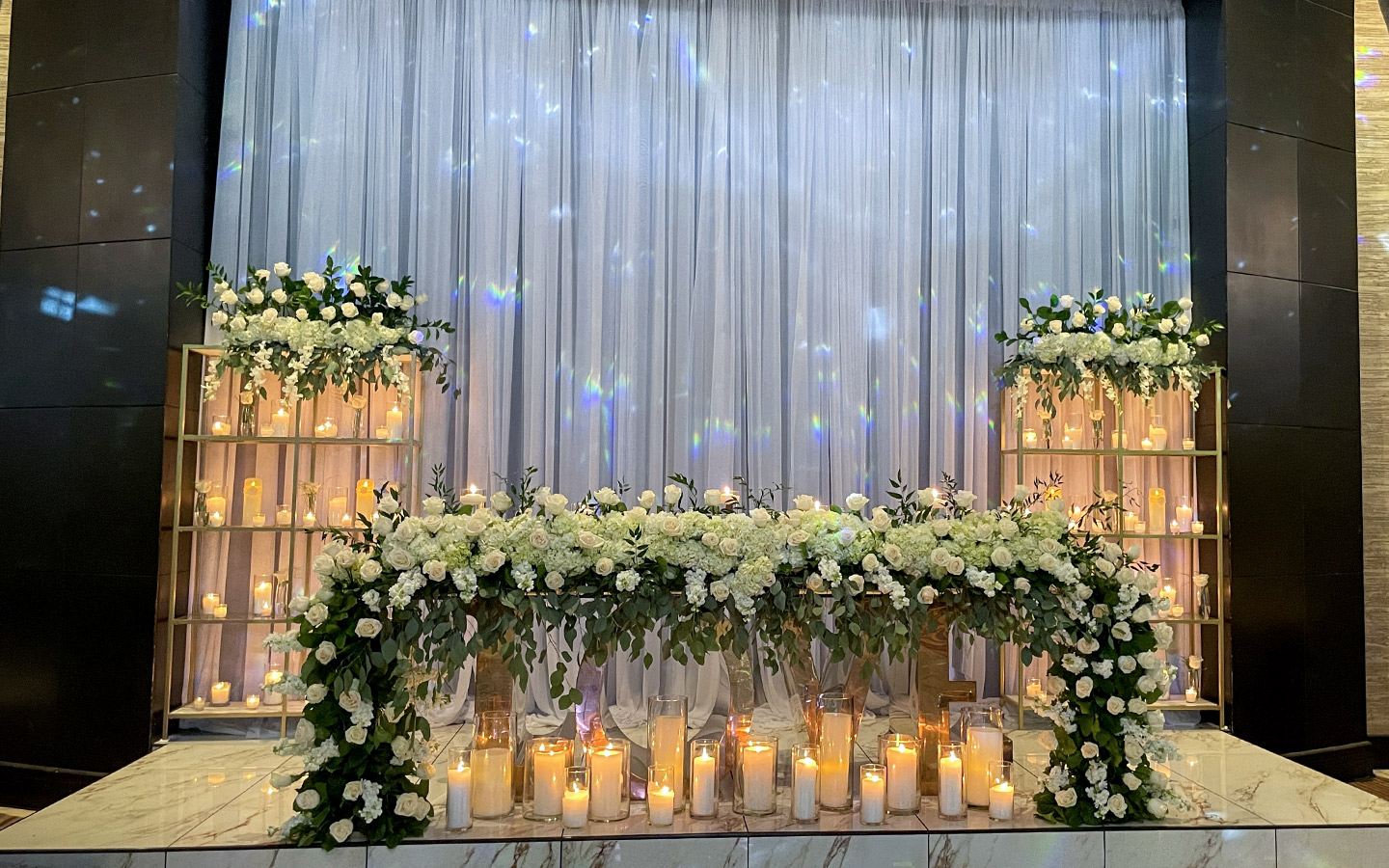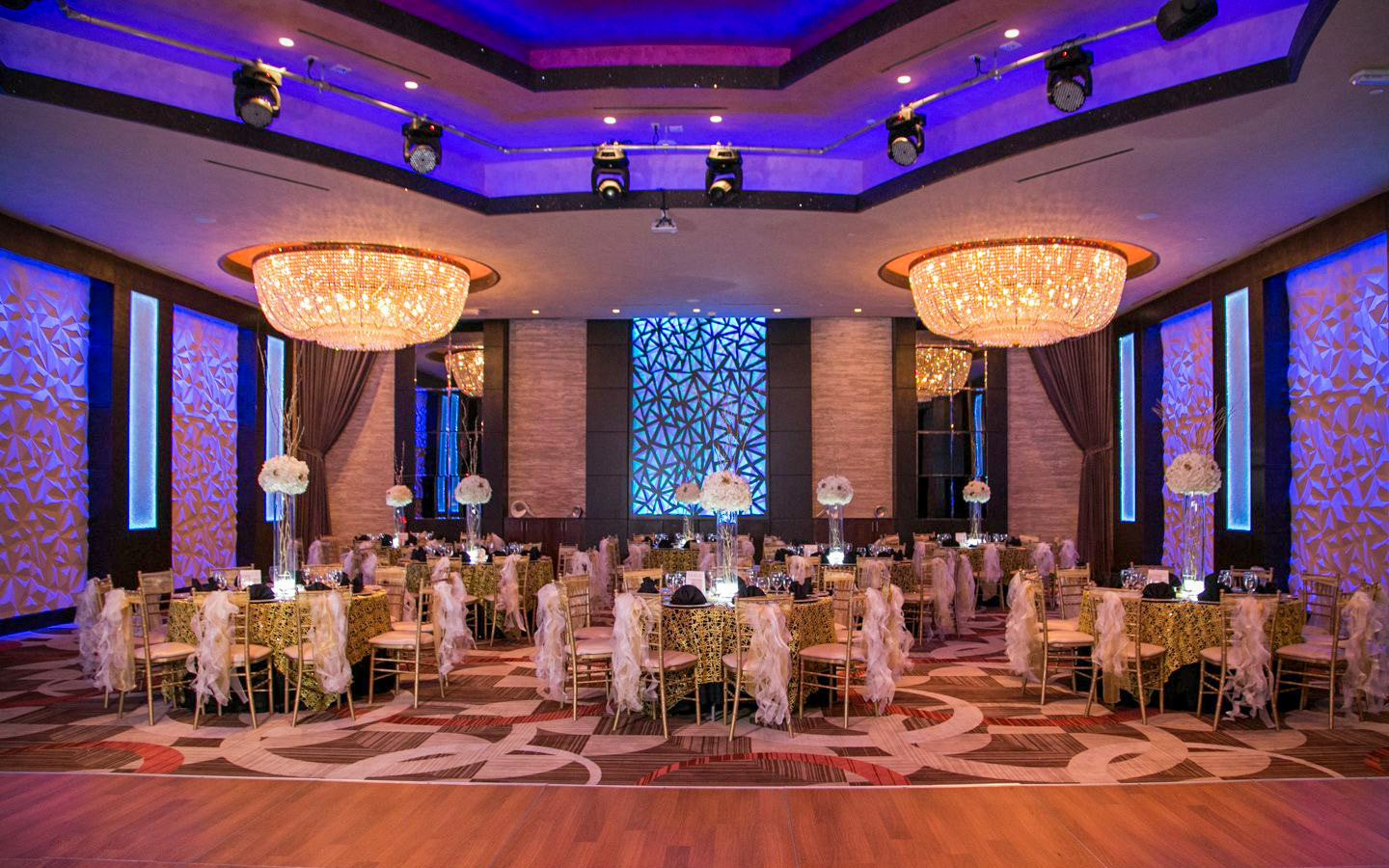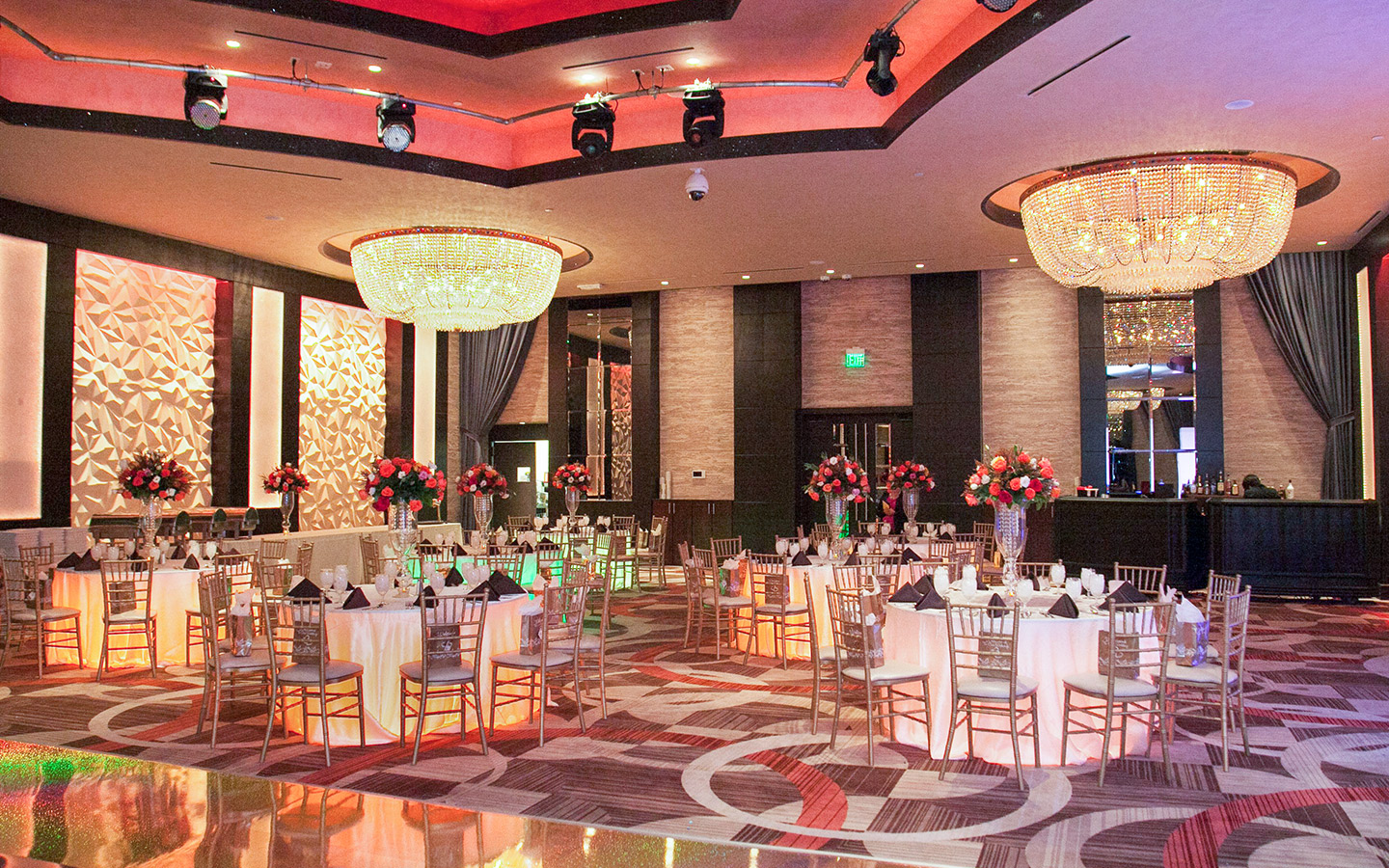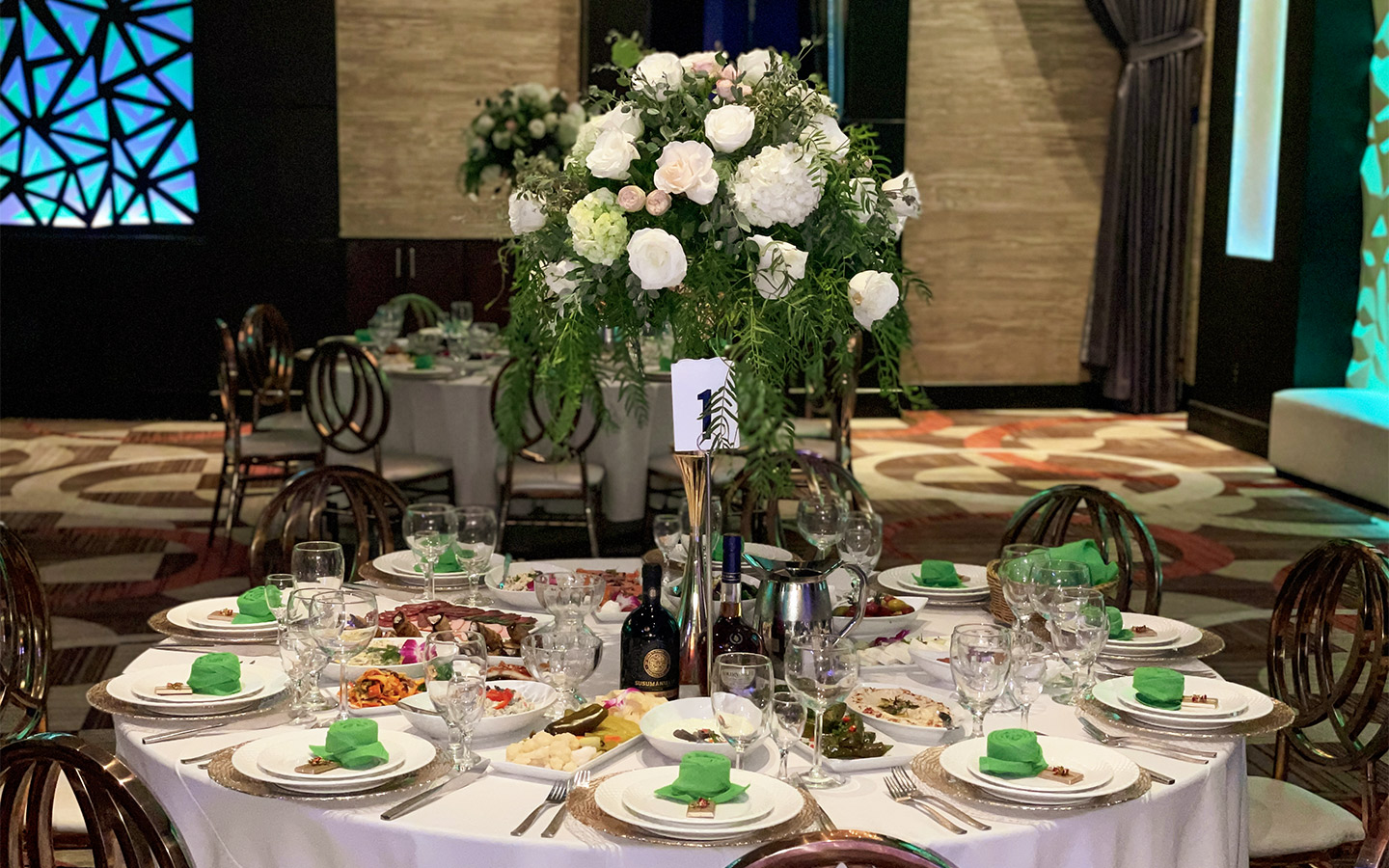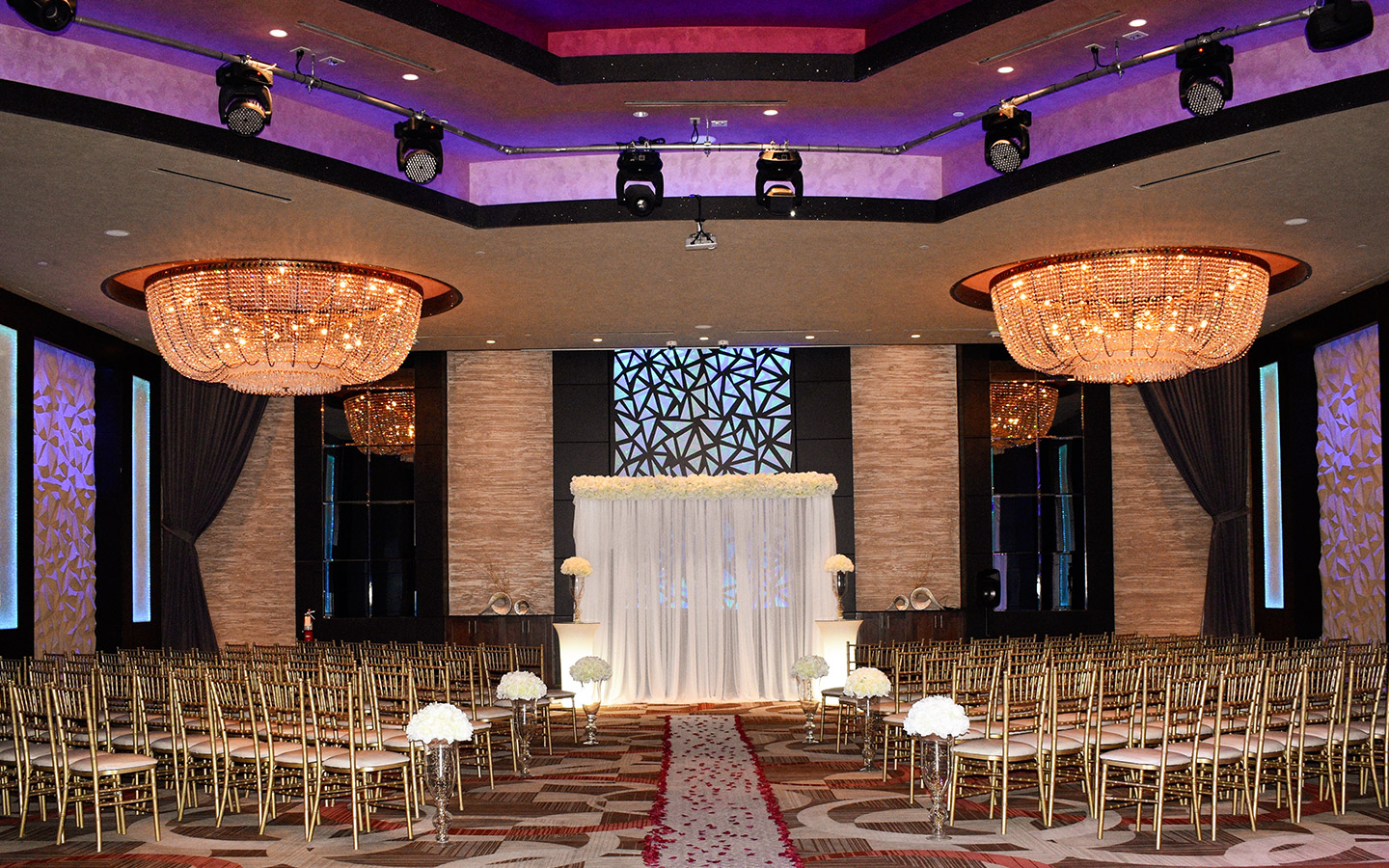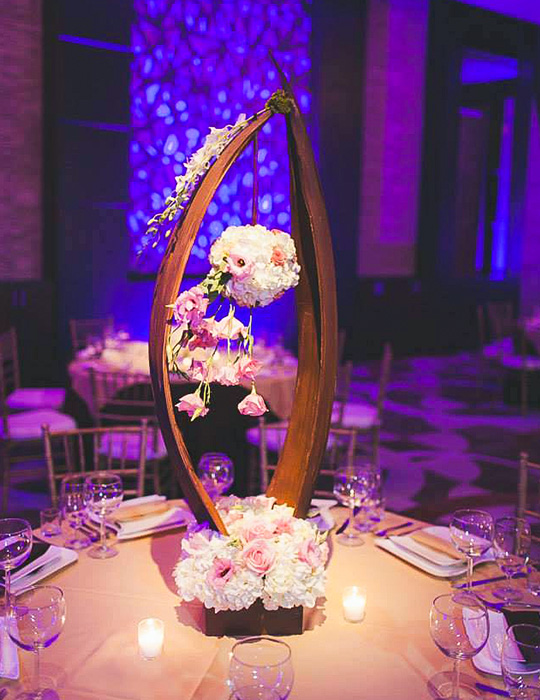 Customize Your Wedding Hall
At Fabrizio, we recognize that each couple has a distinct vision for their wedding day. You are a one-of-a-kind pair in need of a wedding that reflects your individual style and preferences.
We will assist you in personalizing your wedding by providing the appropriate cuisine, décor, and seating. We can also refer you to trustworthy wedding vendors we know and trust for any additional services such as photography, entertainment, and flowers.
Our wedding venue in Las Vegas works hard to give you a customized and unique wedding that best fits and reflects your originality perfectly.
Your wedding reception may be the most important dinner of your life. After all, this is the dinner that will commemorate your new life together and will be the first dish you will eat as a married couple -so it should be perfect! And at Fabrizio, it will be!
Our chefs are known for their amazing service and delicious catering. They take great care and competence in everything they create, providing you and your guests with excellent flavors and expertly prepared dishes.
We will work with you to create the ideal menu and serving style for your wedding reception, ensuring that you and your guests are satisfied with your wedding day feast.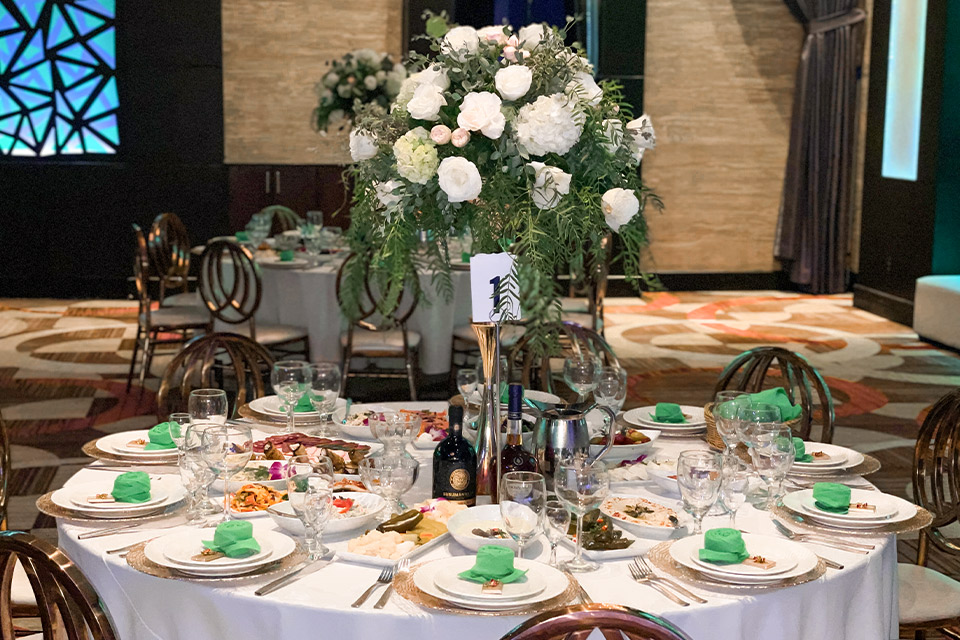 Frequently Asked Questions
We understand that you may have some questions regarding our venue and services and are pleased to provide clarity.
Consider these important details about our venue for a seamless experience during your event-planning journey. We strive to help make your event a success.
Plan Your Wedding At Our Stunning Wedding Venue In Las Vegas
At Fabrizio, our staff understands all that goes into planning a wonderful wedding. Our gorgeous wedding venue in Las Vegas provides everything you could possibly need to create a wedding that you and your guests will remember for the rest of your lives.
Our in-house wedding planners are there to help and guide you through the intricate wedding planning process. Our experienced team is there every step of the way, ensuring you remain stress-free and at ease while we accommodate all of the wedding day necessities.
With our vast selection of dependable and respectable vendors, we can meet all of your wedding day requirements. Our vast range of exceptionally excellent florists, photographers, and décor specialists will enable you to make our wedding reception venue into a dream wedding. Allow us to make your wedding day dreams to reality at our stunning wedding reception venue in Las Vegas!