A Spectacular Quinceañera Venue In Las Vegas
We love quinceañeras and the excitement they bring to our guests at Fabrizio. We understand the significance of a young lady's 15th birthday celebration, and at Fabrizio, we make it unforgettable. We provide ample seating, exquisite catering, and the ideal setting for you and your guests to enjoy the night away. Whatever style or theme you prefer, our quinceañera venue in Las Vegas is the ideal setting for your once-in-a-lifetime event.
Our Glamorous Quinceañera Hall
A quinceañera venue should have everything you need to throw a party perfect for your daughter. Luckily, our banquet hall has the space, environment, decor, and amenities to help you create amazing memories that will last a lifetime.
Our quinceañera salon has the space to accommodate up to 320 guests, a grand foyer, intelligent LED lighting, a variety of table settings, and excellent in-house catering, ensuring you and your guests are left satisfied.
Notable Amenities Included In Quinceañera Venue Rental
Our quinceanera venue in Las Vegas offers an array of notable amenities, all of which are available to you.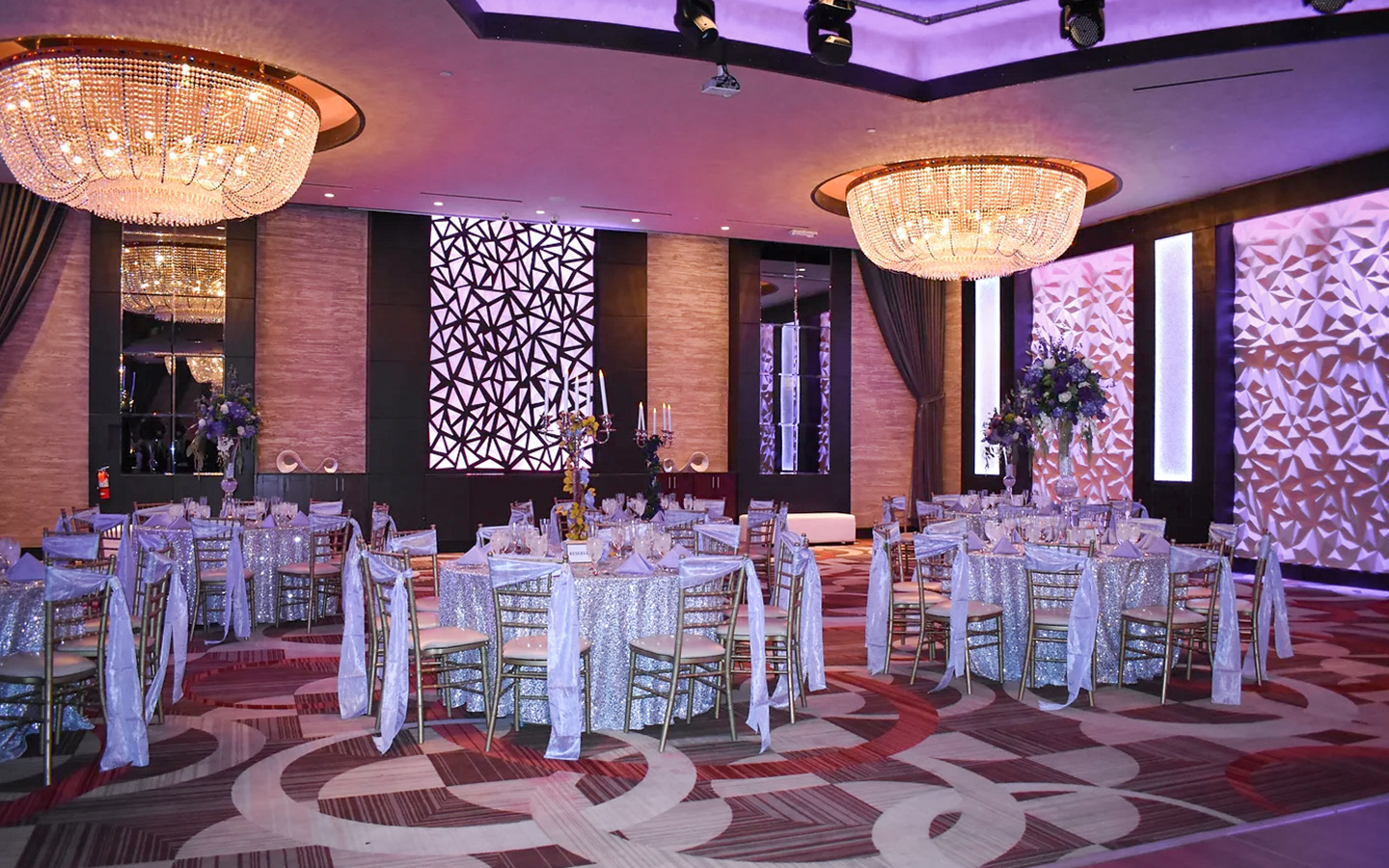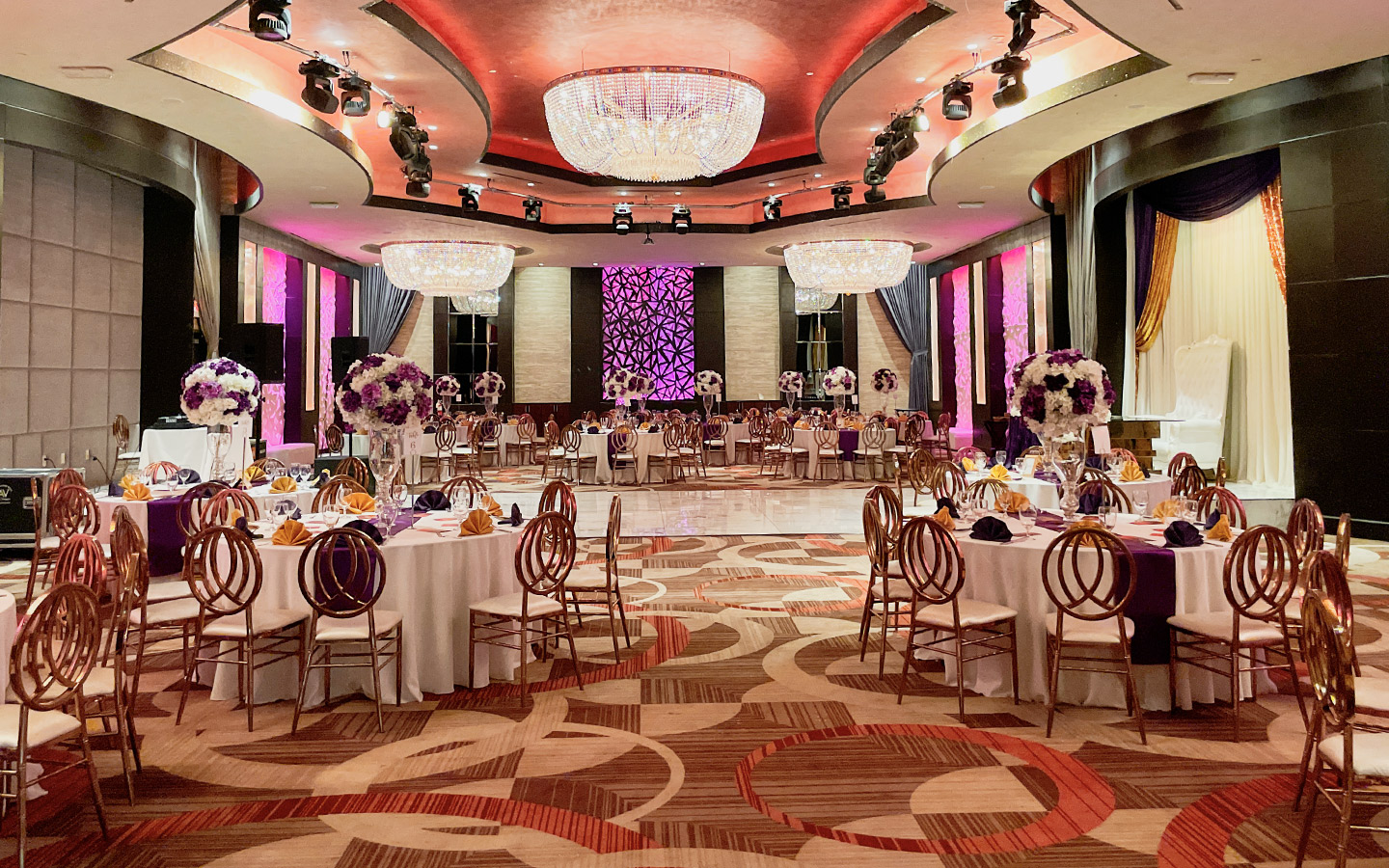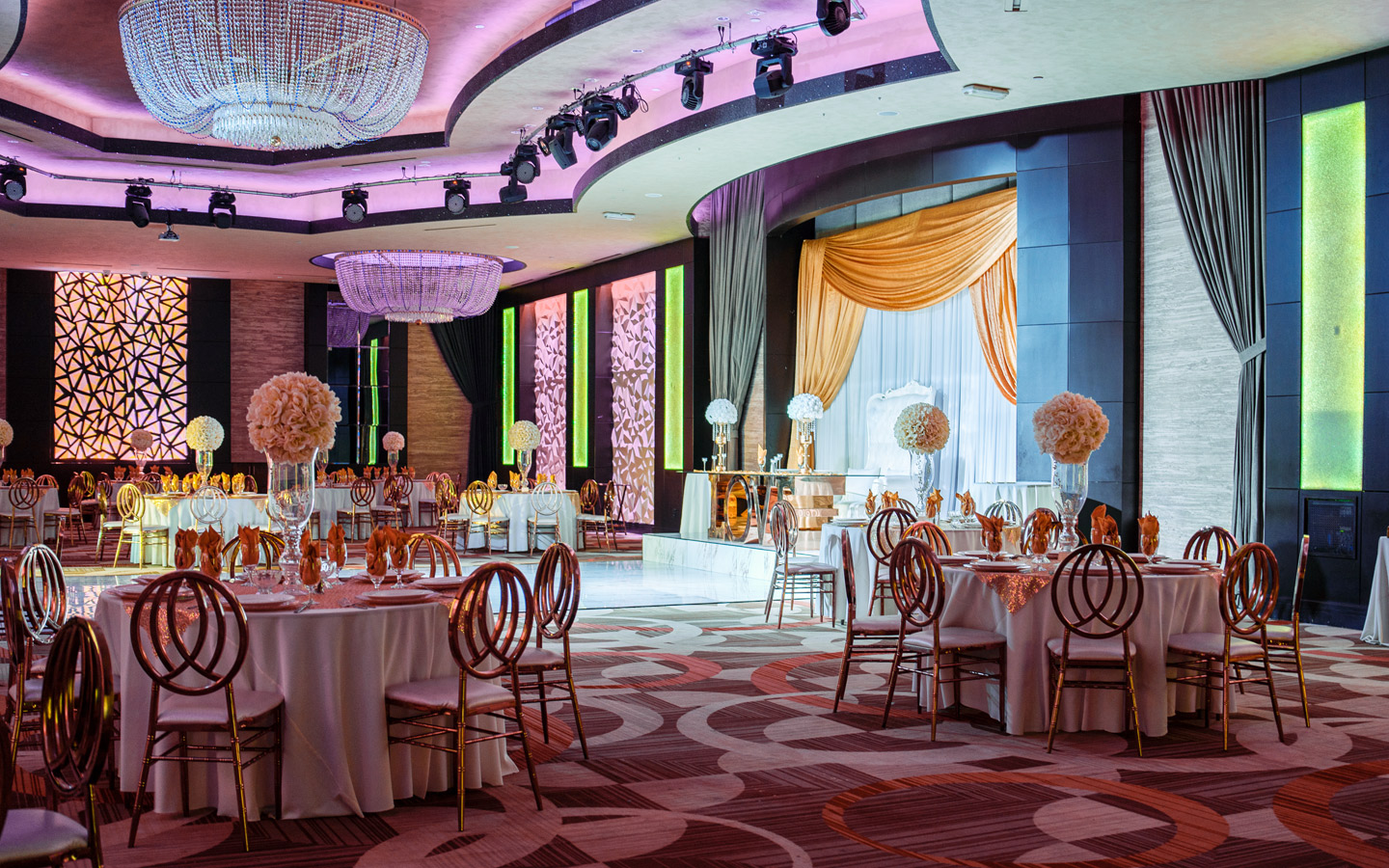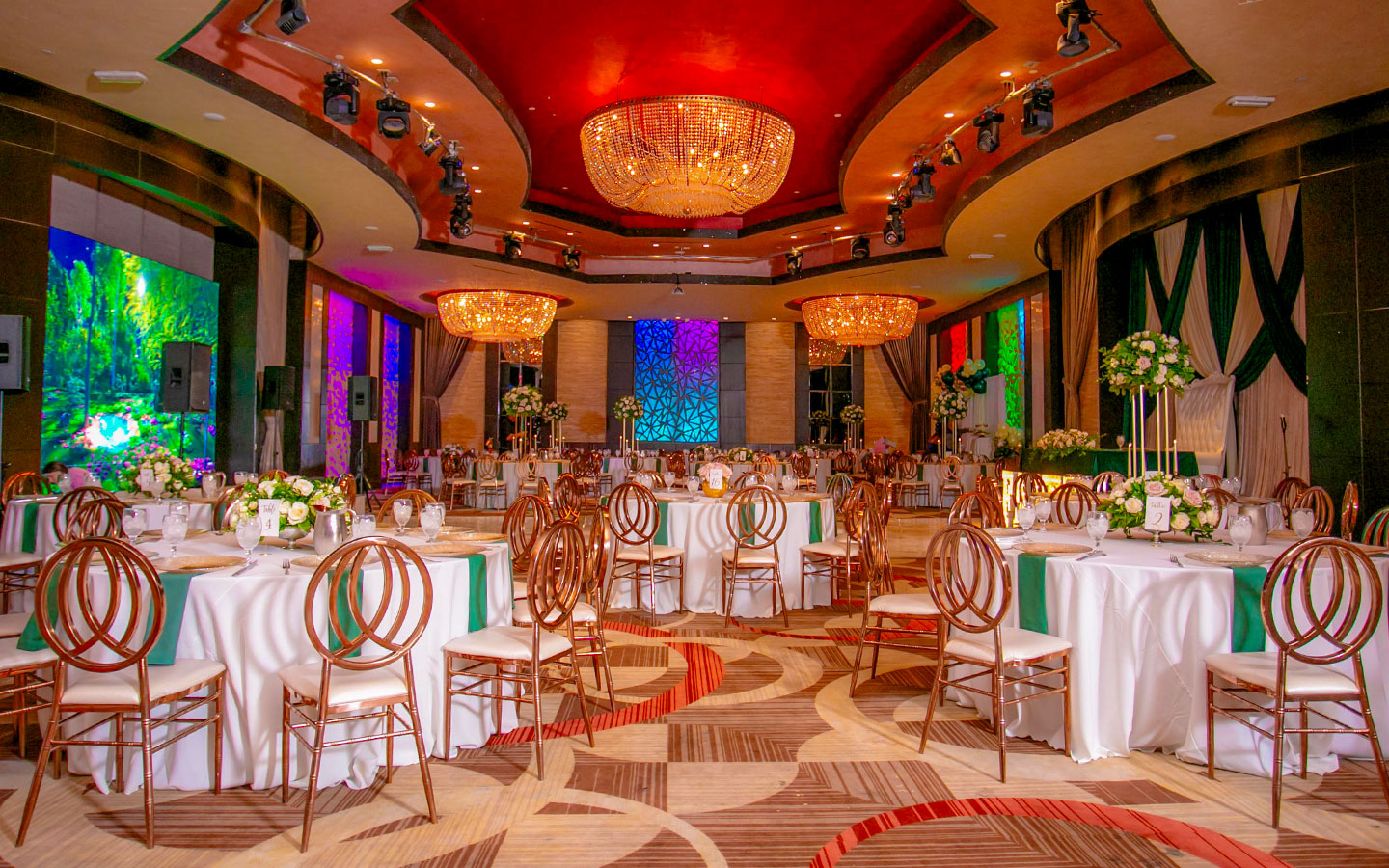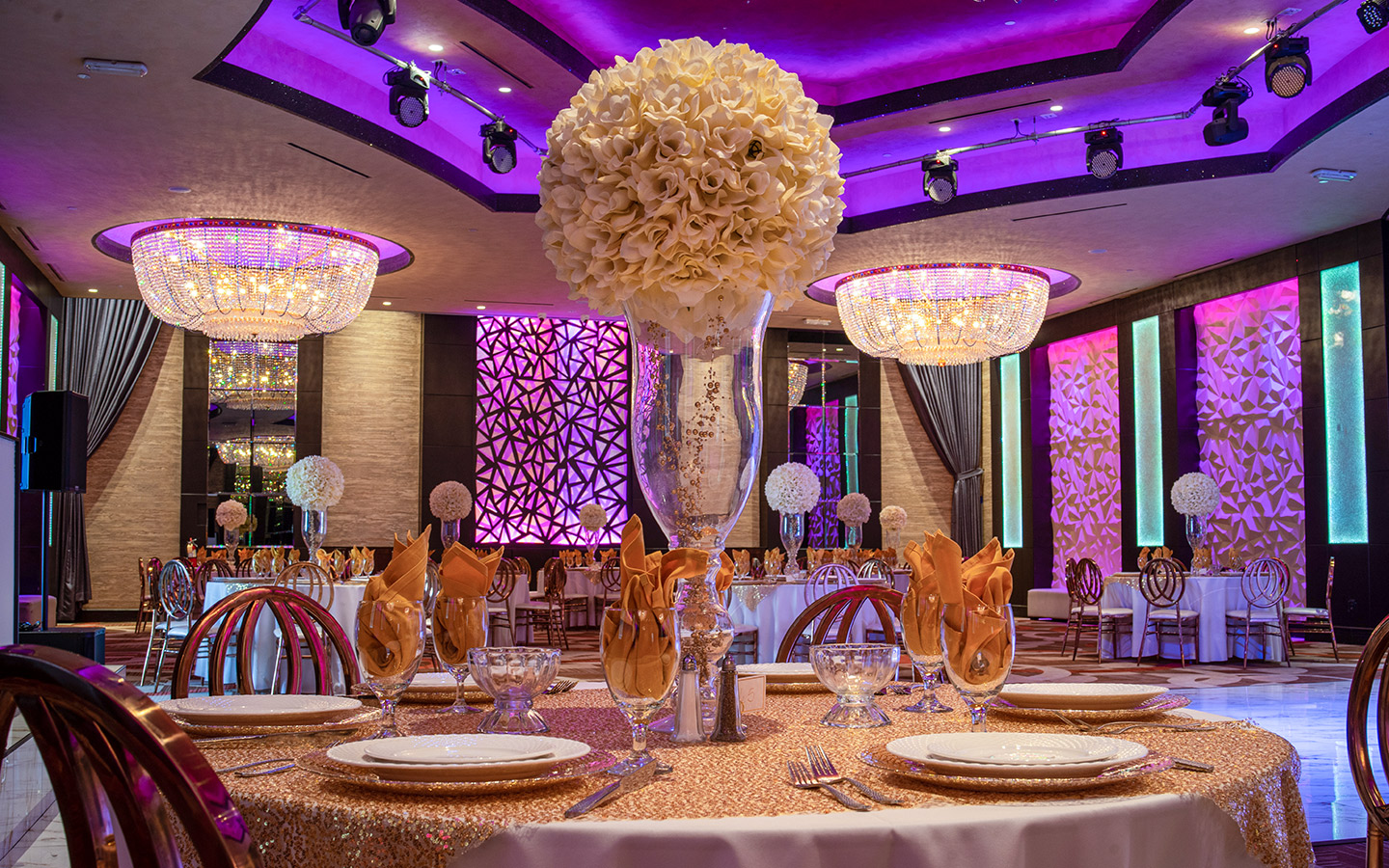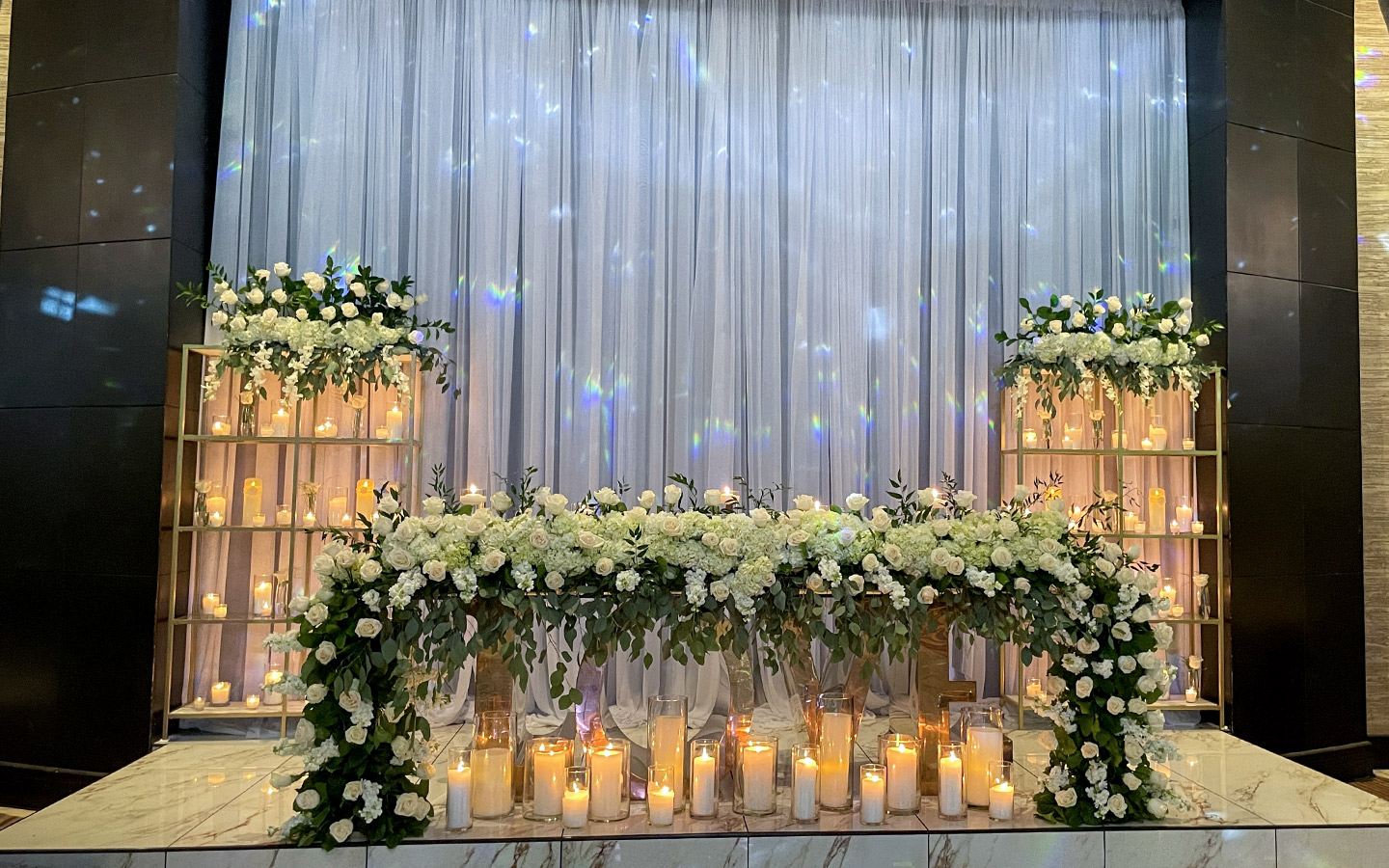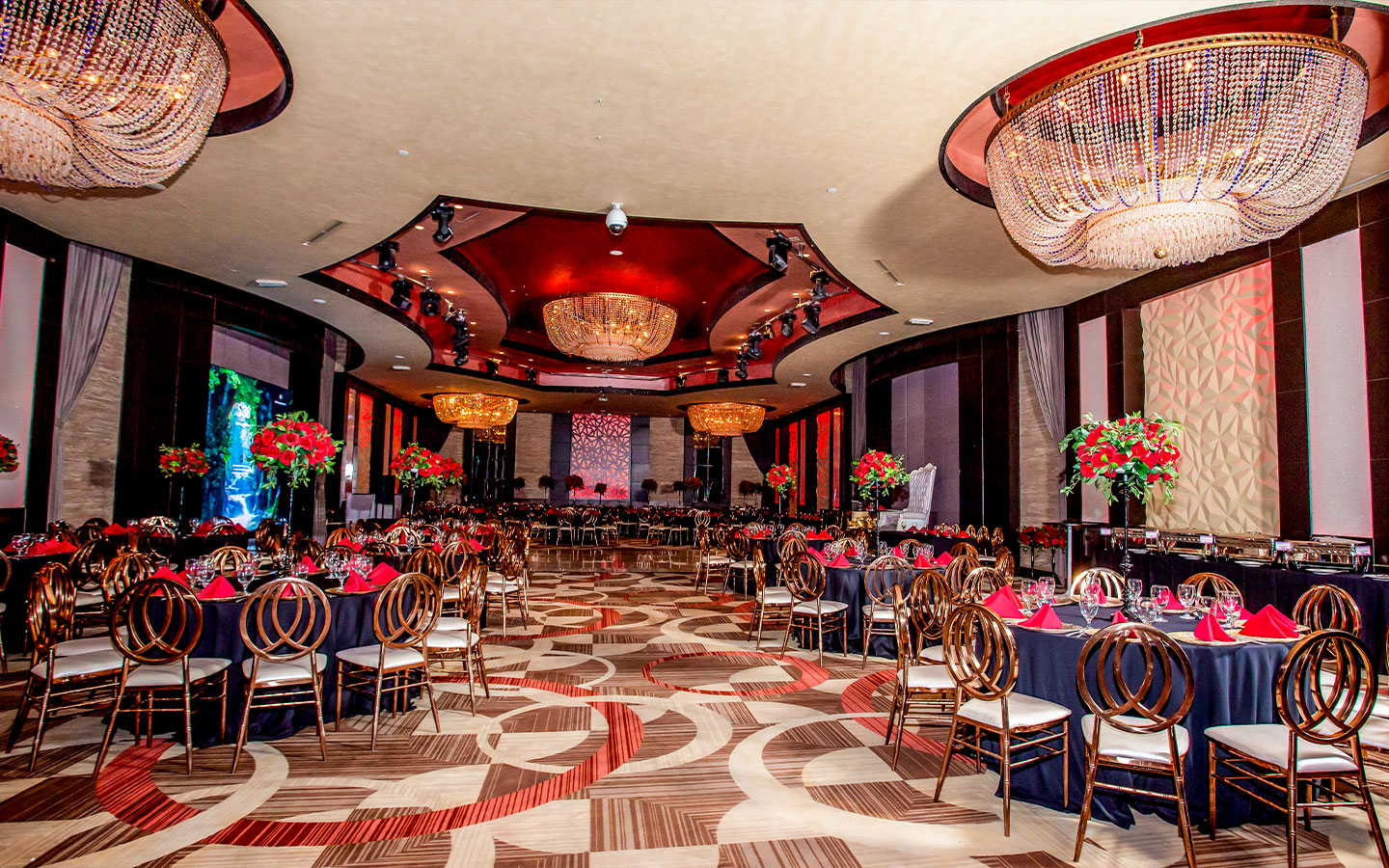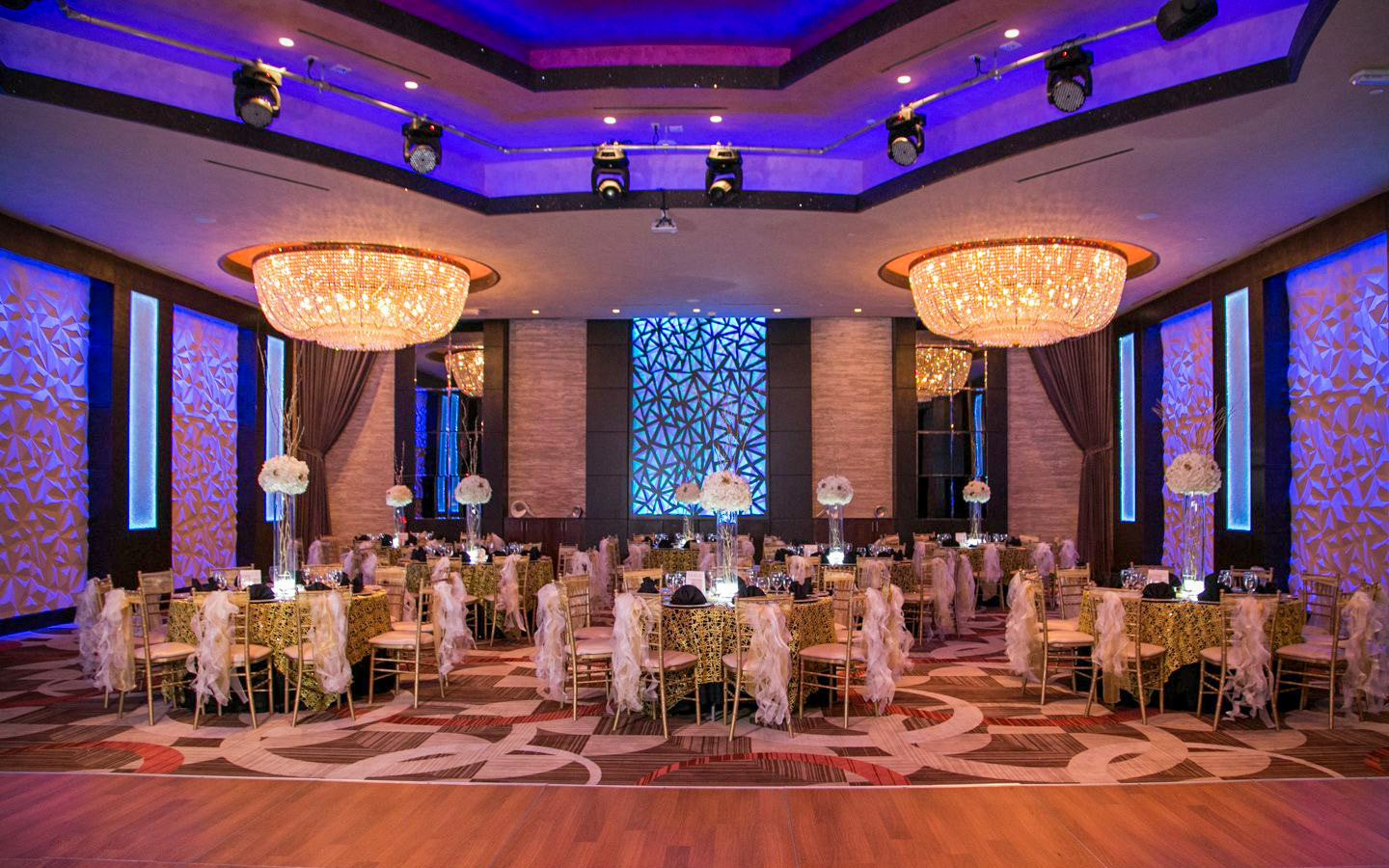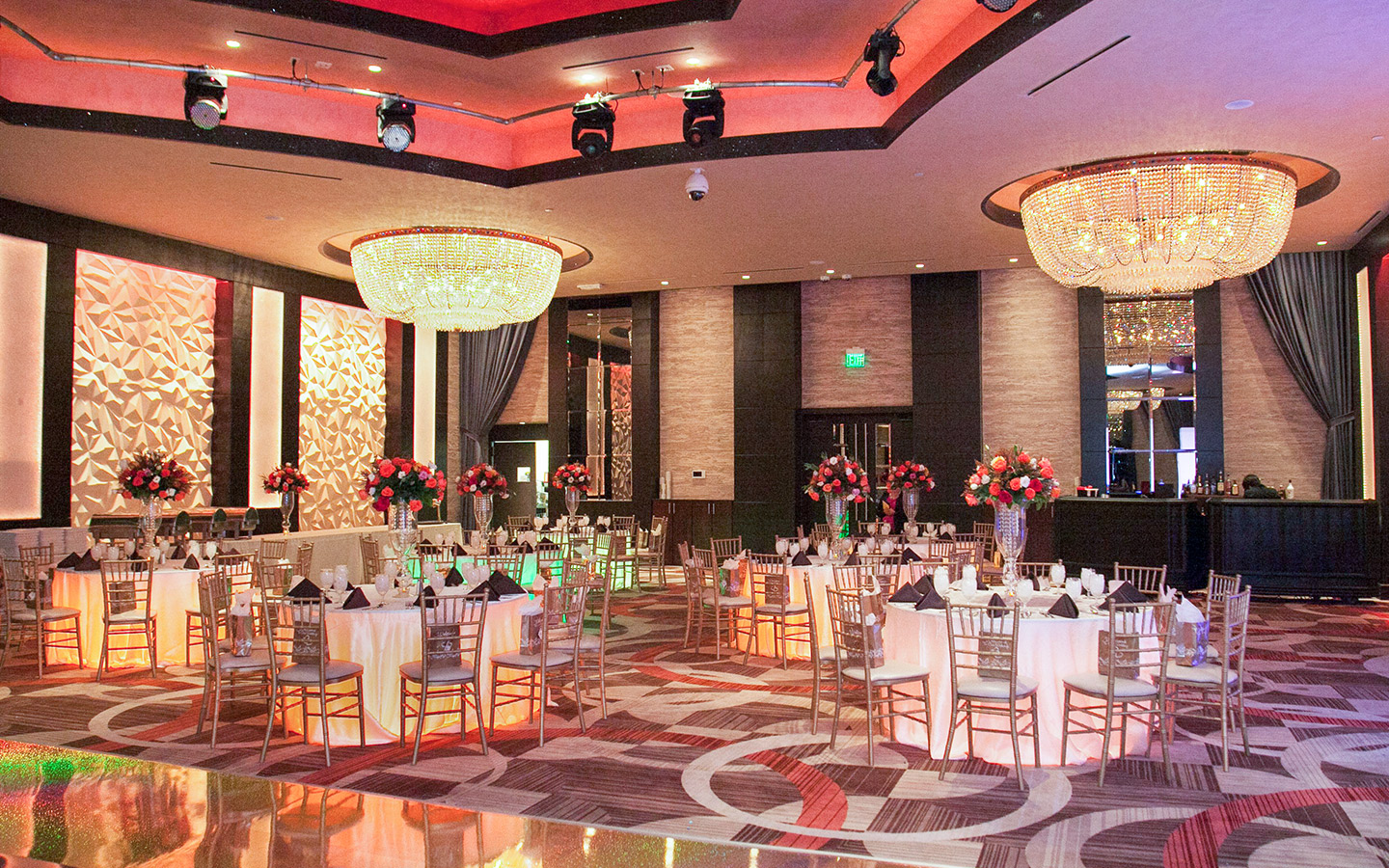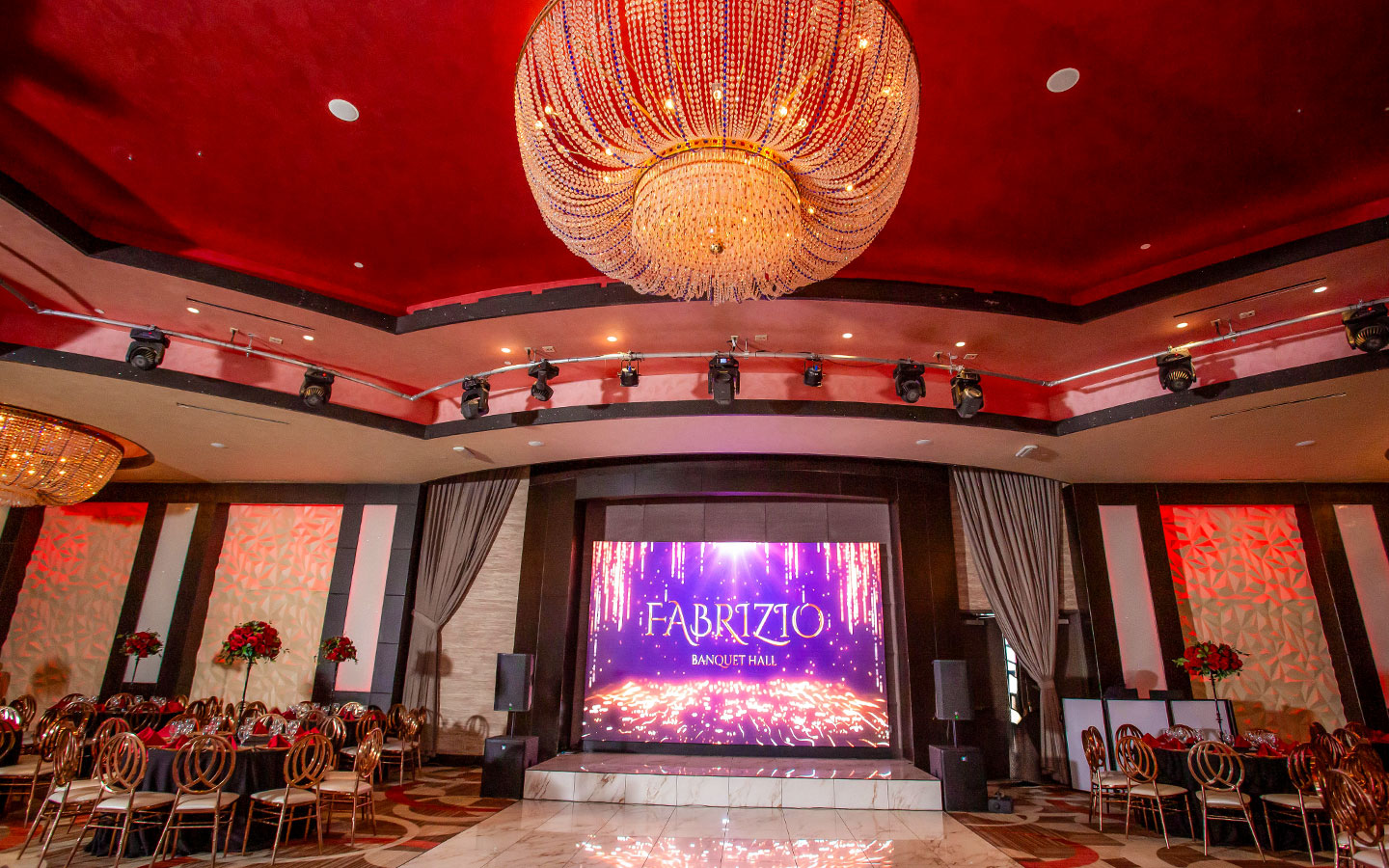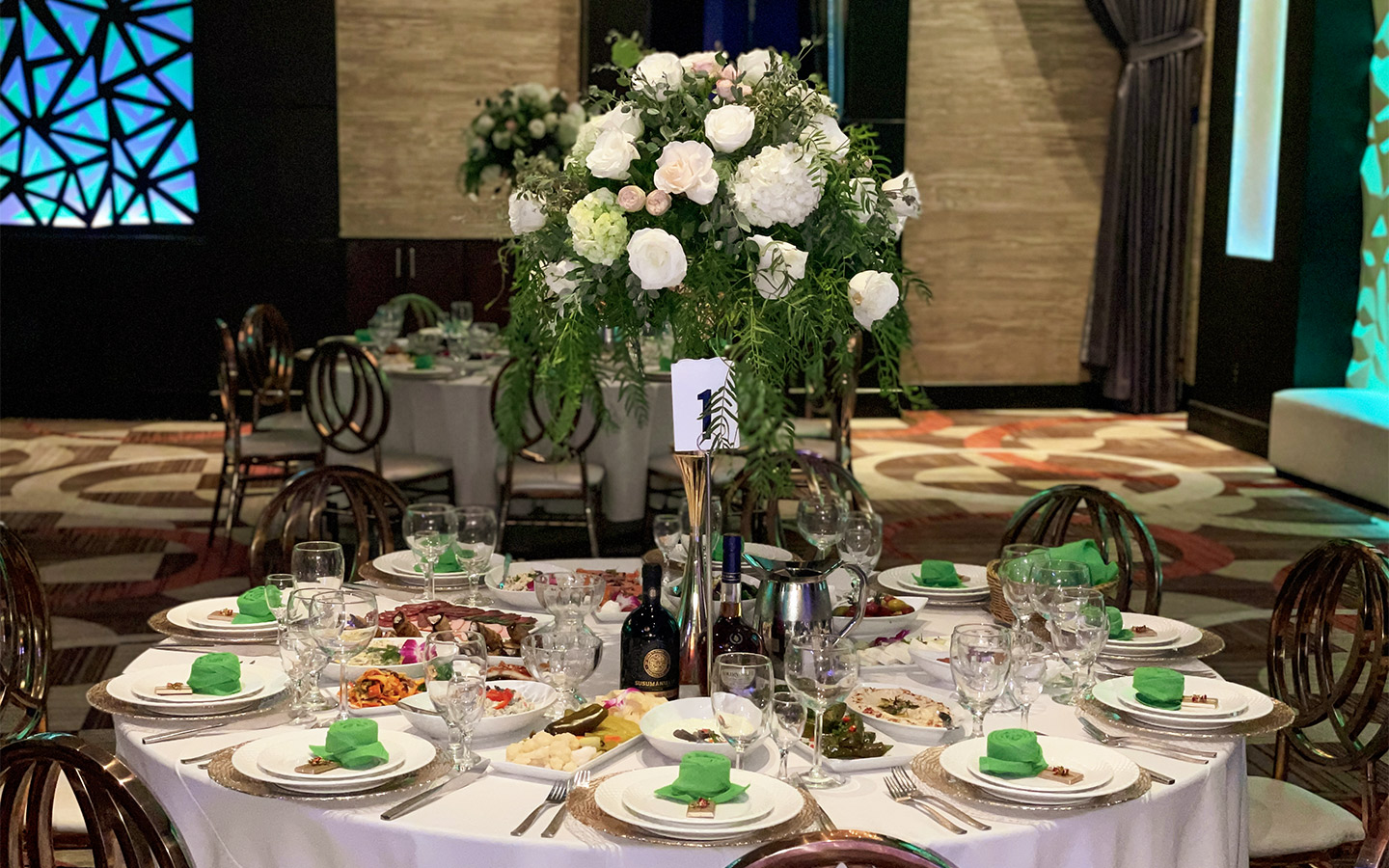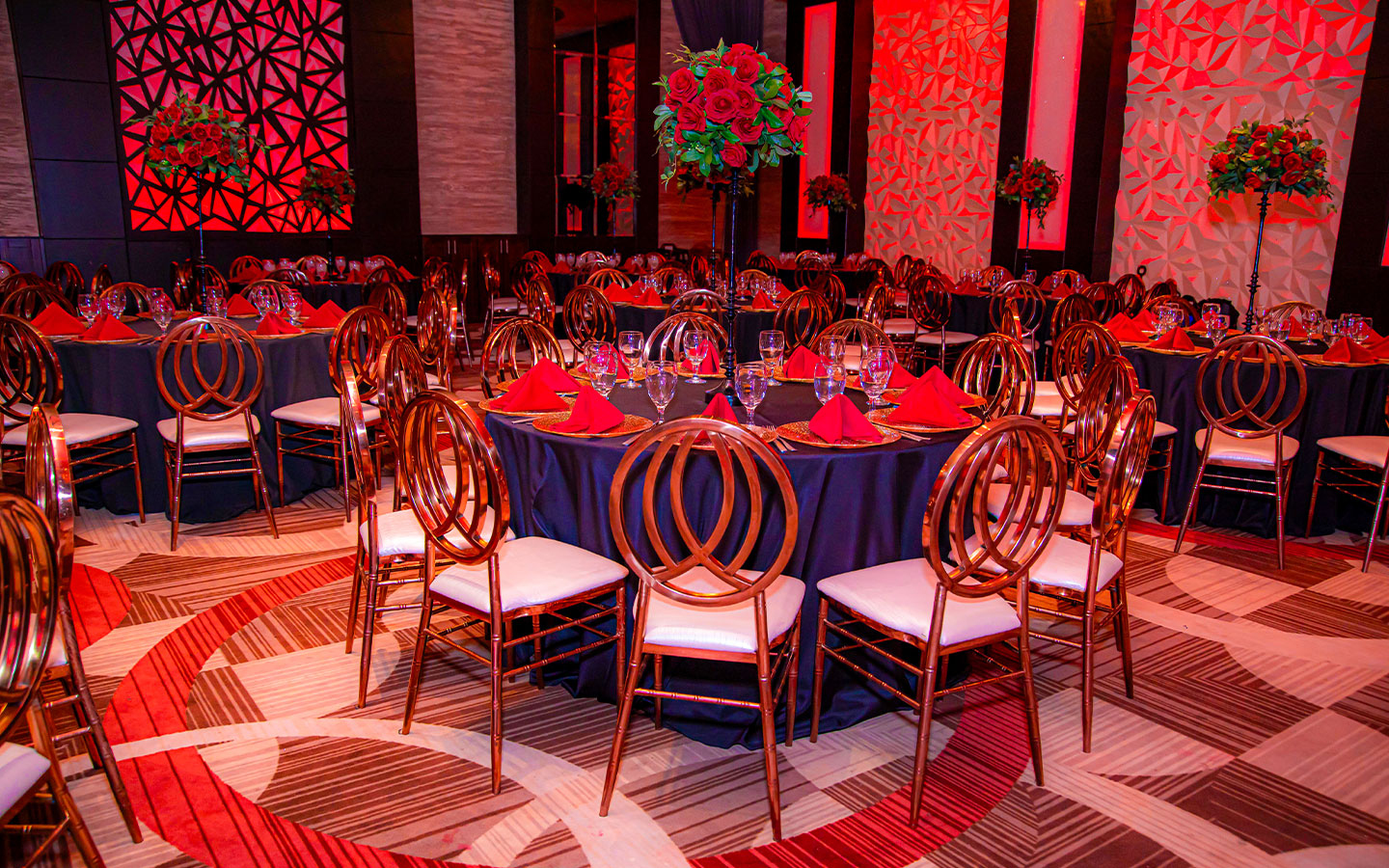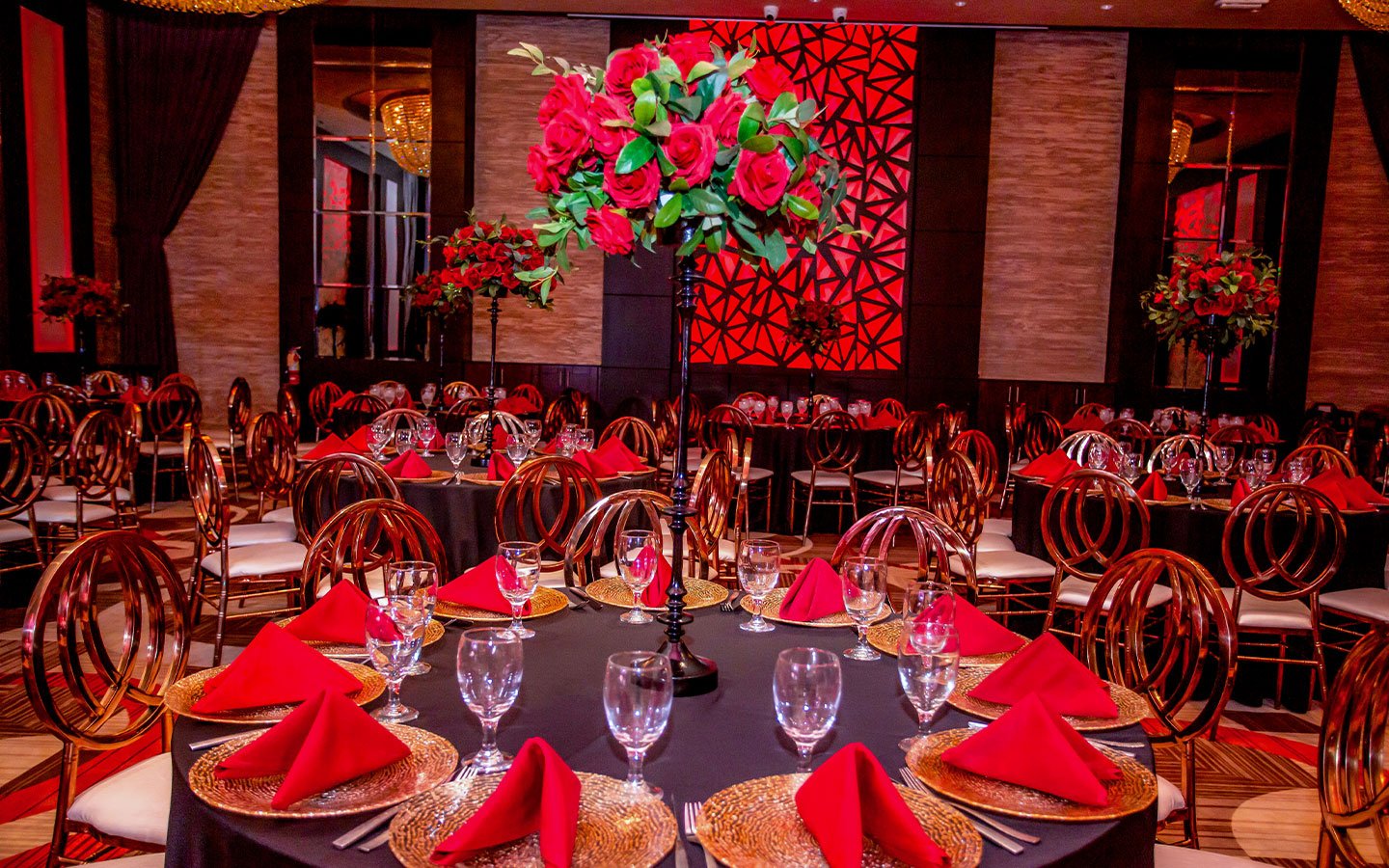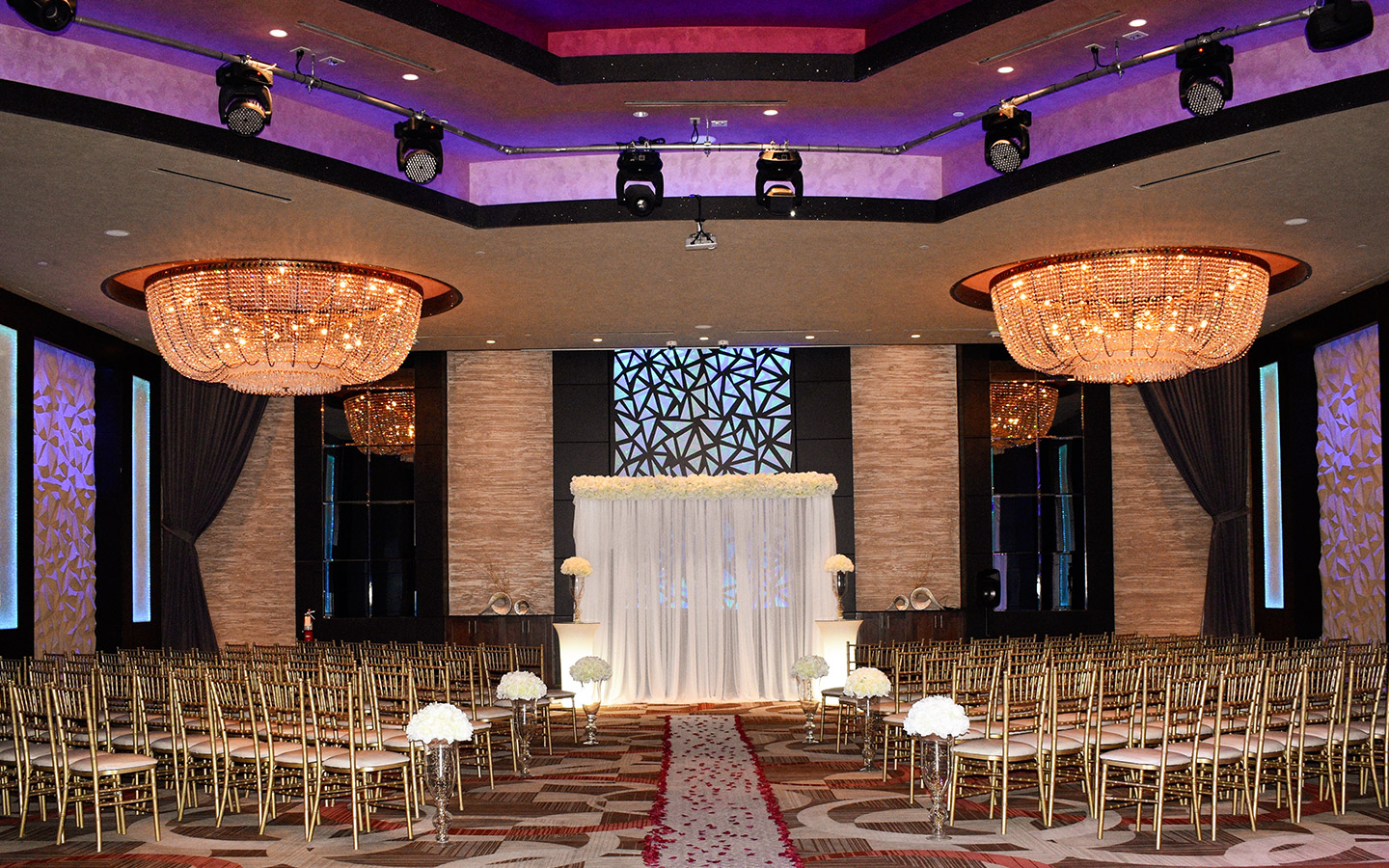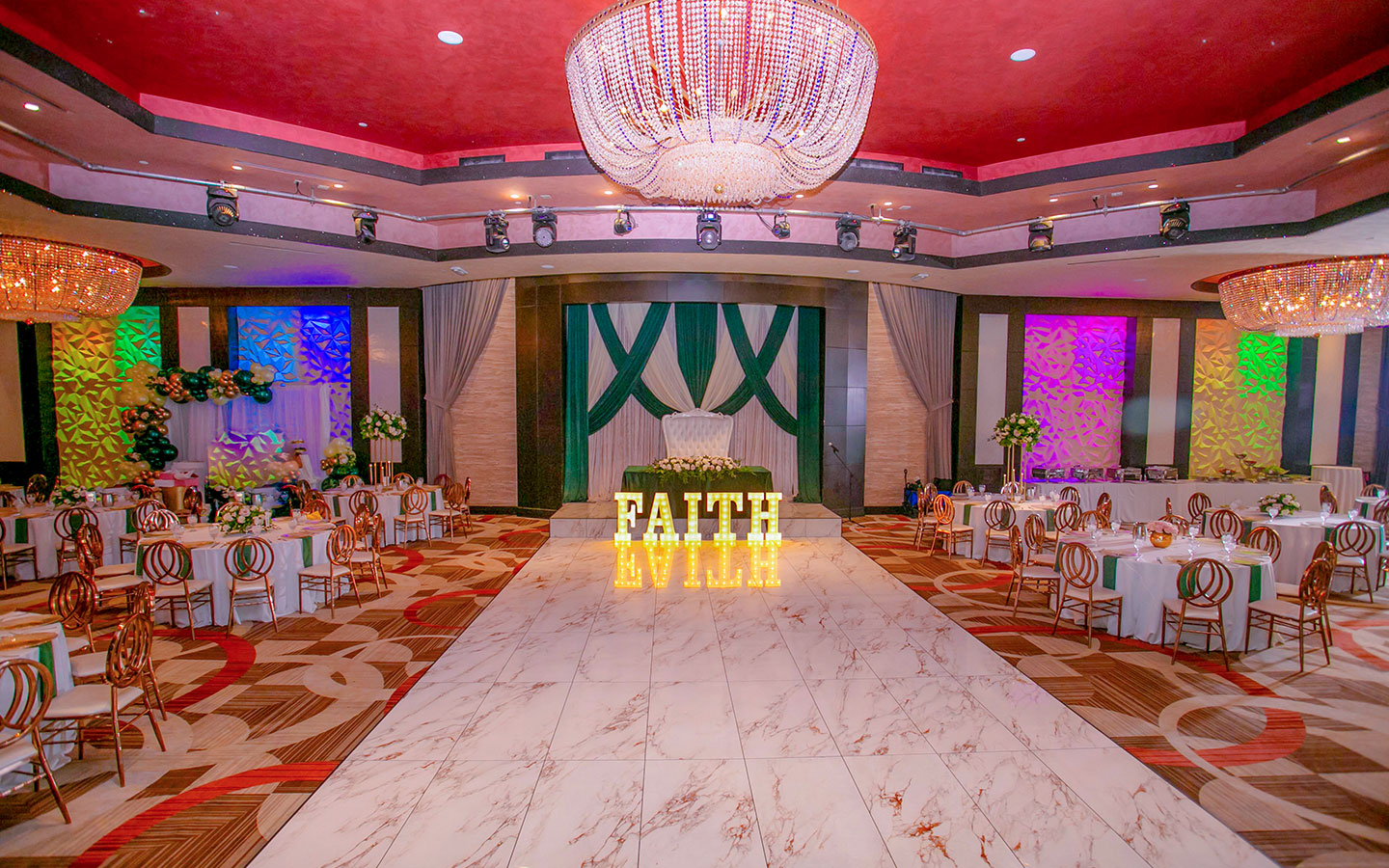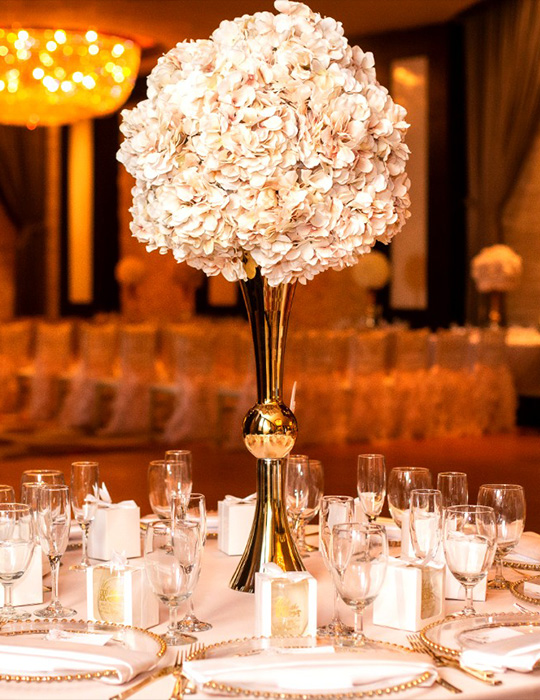 Customize Your Quinceañera Salon
Fabrizio will fulfill all of your wishes and desires, regardless of the theme of your quinceañera celebration. We provide a fully customizable space for you to design your quince salon to fit any theme you decide on. Our quinceañera salon in Las Vegas has everything you need to make your quince hall unique and meet all of your needs. Choose from a variety of linens and decor to match the theme of your big event and bring your desired vision to life.
Outstanding Catering For Quinceaneras
Catering services are an important part of your quince and any event. Our professional and experienced chefs are delighted to work with you hand-in-hand to create the ideal menu of your choice, which will include a variety of flavorful dishes. Our quinceañera banquet hall in Las Vegas provides a variety of dining options as well as cuisine to satisfy the palate of you and your guests.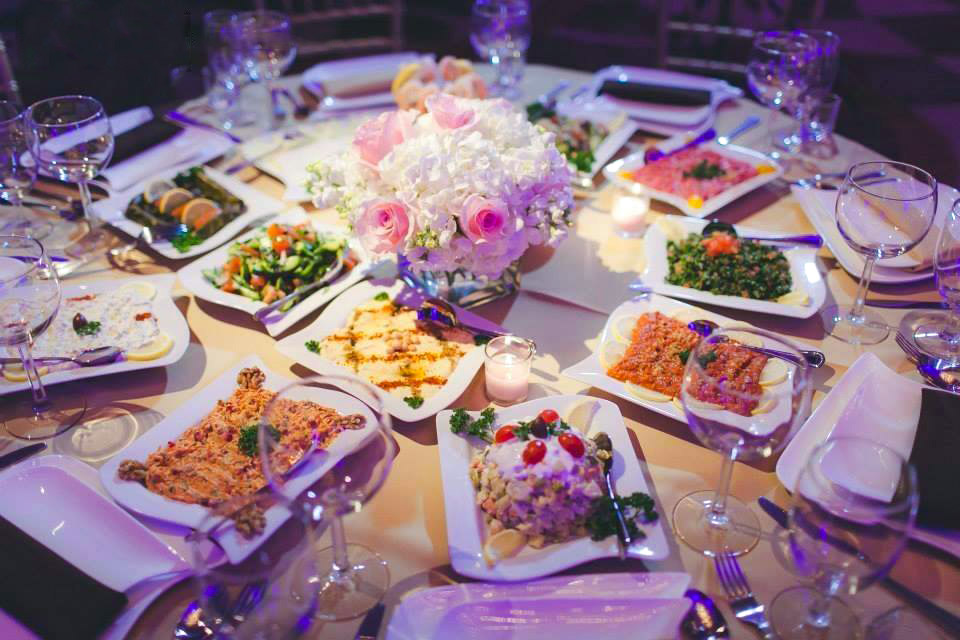 Frequently Asked Questions
We understand that you may have some questions regarding our venue and services and are pleased to provide clarity.
Consider these important details about our venue for a seamless experience during your event-planning journey. We strive to help make your event a success.
Why Choose Our Quinceañera Venue In Las Vegas?
At Fabrizio Banquet Hall, we understand there are many options for a quinceañera venue in Las Vegas. With so many options, it can be difficult to choose the best one.
We understand and respect the significance and importance of such a special celebration at our stunning quinceañera hall. A young lady's quinceañera is a significant milestone in her life, serving as both a rite of passage and a spectacular birthday party.
This is just more than a party, it symbolizes her entrance into womanhood, which is why at Fabrizio, we are always honored to help host this celebration. We'll provide an outstanding venue and will do everything we can to make your event exciting, fun, and most importantly, memorable.